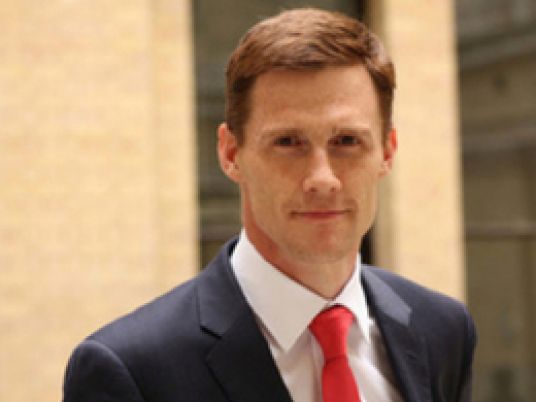 The Islamist militant group Islamic State, which seeks an Islamic caliphate in Iraq and Syria, and notorious for beheadings of foreign reporters, has failed in its attempt to win the hearts of Muslims, British ambassador to Cairo John Casson said.
In an article wrote for Al-Masry Al-Youm and published on Monday, Casson accused "evil" groups, including Islamic State, of distorting the teachings of Islam whose followers practice its rituals peacefully, as he put it, adding that citing the defense of Islam, the group seeks to justify its "barbaric" actions that include "murder, torture, rape and enslavement." He dismissed IS's logic that it is waging a holy war under the name of Islam.
The ambassador stressed that the group targets people of all faiths and ethnicities.
"Casson highlights how the UK has been at the heart of an international coalition of over 60 countries including Egypt who have taken a stand to say that the world will not tolerate these horrific acts," the UK embassy in Cairo said in a statement highlighting the article's main points.
According to Casson, the United Kingdom is closely cooperating with Egypt in combating potential terrorist threats both at the borders with Israel and Syria, besides helping out in the protection of tourist resorts, adding that security represents a vital factor for attracting tourism and investments to Egypt.
He also revealed that the UK is providing training and technology to assist Egyptian forces in tackling IEDs.