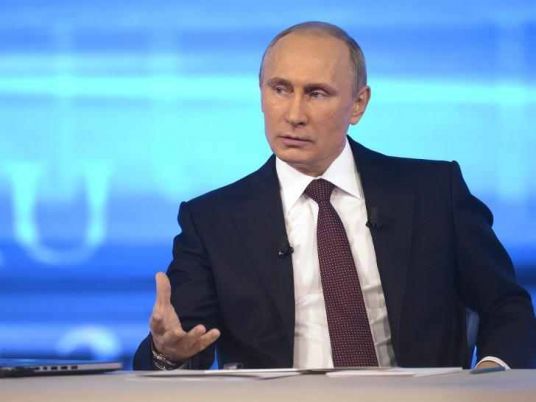 The British Daily Mail newspaper reported Sunday that Russian President Vladimir Putin was ready to launch a supersonic bomber Blackjack against Britain, saying its power surpasses the Royal Airforce's jets.
Russian aviation has in the last year violated European airspace regularly, raising tensions between Russia and Europe, particularly Britain.
"The introduction of the Blackjack follows sorties by other Russian aircraft near Cornwall last month which disrupted commercial flights and sparked major security fears," the Daily Mail reported.
At that time, RAF Typhoon jet pilots were compelled to force the two Russian Bear bombers to leave United Kingdom airspace. Russia's ambassador to Britain was later summoned over the incident.
The Blackjack is three times faster and can fly four times further than the Bear bombers, experts say. The British Airforce does not have any aircrafts that can compete with it.
The Blackjack is also called the White Swan because of its shape and huge wings. The bomber was re-introduced to the Russian air force following a design overhaul.
Edited translation from MENA