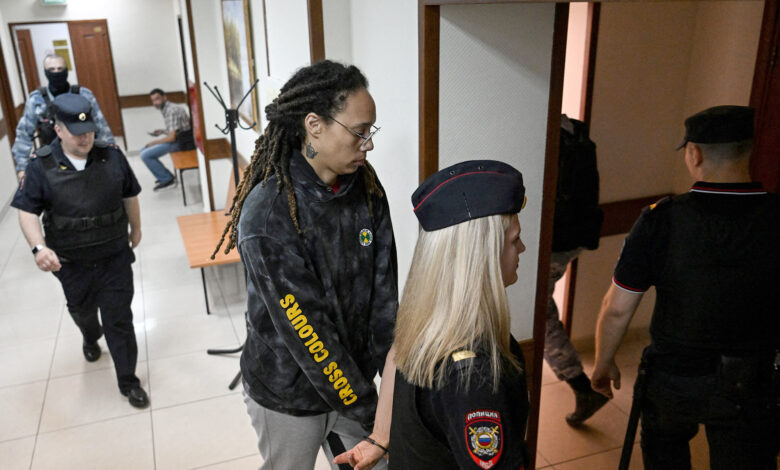 US basketball star Brittney Griner is expected to testify in a Russian courtroom Wednesday as part of her ongoing trial on drug charges, for which she faces up to 10 years in prison.
Griner's attorney, Alexander Boykov, confirmed to CNN the two-time Olympic gold medalist would testify, adding prosecutors will also have the opportunity to question her.
Griner has been detained in Russia since February, when authorities said they found cannabis oil in her luggage at a Moscow airport and accused the WNBA player — who plays in Russia during the league's offseason — of smuggling significant amounts of a narcotic substance.