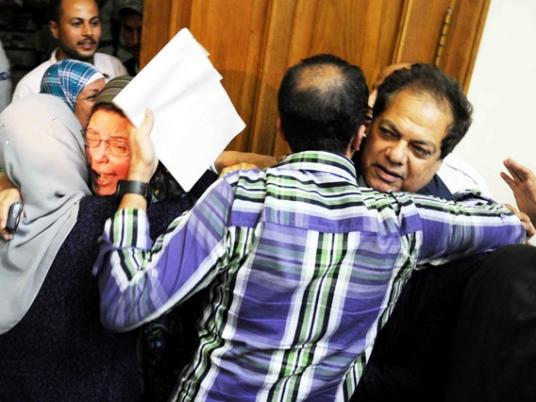 The Muslim Brotherhood and its political arm the Freedom and Justice Party are organizing a massive rally on Thursday to protest the acquittals in the "Battle of the Camel" trial.
The Cairo Criminal Court on Wednesday acquitted 24 suspects of killing protesters during the assault on Tahrir Square on 2 and 3 February 2011. No prior date had been set for the verdict. The court decision sparked public ire, with many saying criminals continue to escape punishment.
Muslim Brotherhood Secretary General Mahmoud Hussein said in a statement that the group and other political powers plan to protest Thursday to express the people's anger at the ruling. They also said they will stage another protest on Friday in Tahrir to call for the retrial of all those acquitted of killing protesters.
He added that the demonstrations will call on President Mohamed Morsy to fulfill his pledge to punish the people responsible for protester deaths. He said the group, like the rest of the country, was shocked at the ruling which was issued due to the lack of sufficient evidence and the tampering of indicting evidence.
Essam al-Erian, acting president of the FJP, called on young party members to join the rallies on Thursday and Friday.
The Union of Revolution Youth and the April 6 Youth Movement said they would participate in protests Thursday.
Criminal courts have acquitted several other suspects charged with killing protesters during the 25 January revolution. The most notable acquittal was of six former high-ranking Interior Ministry officials tried alongslide former President Hosni Mubarak.
Ayman al-Sayyad, a presidential adviser, said on Twitter that recognizing the revolution "requires political accountability and revolutionary trials." He said no revolution in the world has led to the trial of the ousted regime by criminal courts. In other countries, deposed leaders are sometimes tried by special tribunals.
"These are not drug smuggling cases, people," he said.