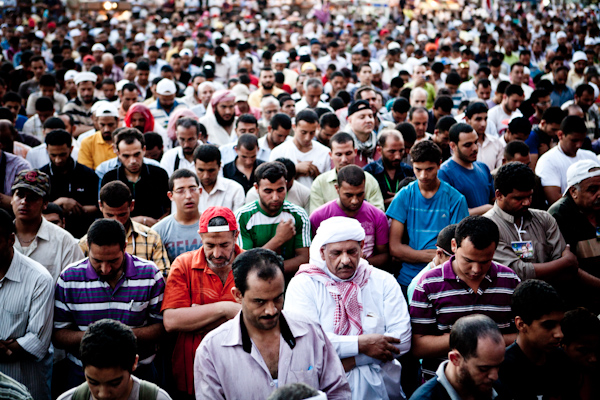 The Muslim Brotherhood called for protests before major mosques nationwide on Thursday afternoon to demand that the Egyptian government sever diplomatic and trade ties with Israel.
The group also called for a rally at Al-Azhar Mosque following Friday prayers.
In a press release on Thursday, the Brotherhood described the Israeli assaults on Gaza as "crimes" and said the aggression threatens regional stability. It also criticized the US for supporting Israel and blamed Arab countries for "doing nothing while watching the bloodshed in Palestine."
The Egyptian government should cut ties with Israel as an example for other Arab and Muslim nations, the group added.
The press release encouraged sending a message to the US demanding support of justice and the Palestinians' right of self-determination, as well as resorting to the UN Security Council to seek a condemnation of Israel and the countries that protect it.
The Brotherhood urged the Palestinian Authority to halt security cooperation with the Israeli army and release Hamas and Islamic Jihad detainees, calling for reconciliation between Palestinian factions.
Edited translation from MENA