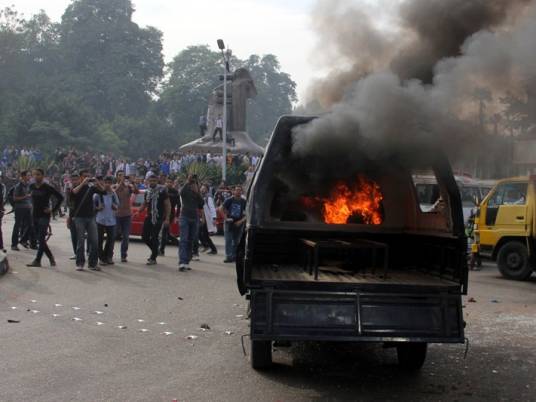 A Muslim Brotherhood leader has said that the group's operations, launched in revenge for the government crackdown on the group's loyalists have managed to avoid causing innocent casualties. The local media has taken his article as evidence of the group's involvement in violent attacks.
"The use of force, once other means prove to be futile, is a principle acknowledged by Mr Al-Banna [the Brotherhood's founder]," Amir Bassam, a former leader of the Brotherhood's Freedom and Justice Party, said in an article published by Misr Alaan, a pro-Brotherhood news website.
"The boys have improved, and their specific operations, either as fair retribution or directly against the coup, are becoming more accurate, so that no harm is done to the innocent", he wrote, adding that peaceful activism does not contradict the "revolutionary track."
According to him, while supporters of ousted president Mohamed Morsi and the Brotherhood agree on the importance of "peaceful resistance," a large sector supports "specific operations and fair retribution, that is acknowledged by religion and tradition", as he put it.
He, however, warned that the vengeful activities should "turn revolutionaties into militias," which, he says, could mean "the doom of all".
"We could lose so many of our supporters within the putschist institutions, whose turn is yet to come, in case we turn into armed militias", Bassam added.
The Muslim Brotherhood is considered to be a terrorist entity by the Egyptian government, which blames it for staging bloody attacks and bombings against security forces since the ouster of Morsi in 2013.
The group has since confirmed its strict adherence to peaceful means.