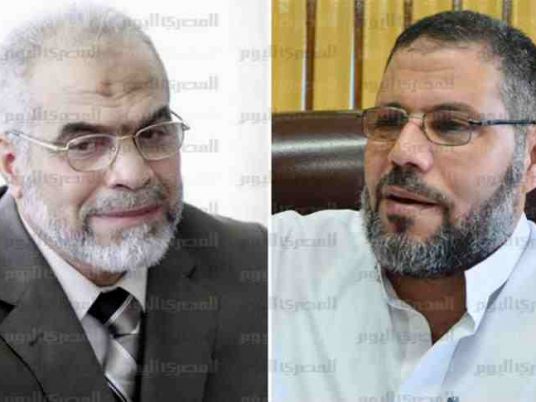 Two senior Muslim Brotherhood leaders, Abdel Rahman al-Barr, Mahmoud Ghozlan and 12 others have been detained for 15 days, over accusations of instigating the murder of army and policemen.
According to investigators, Barr and Ghozlan have links to the murder of Wael Tahoun, a senior Cairo security detective, who was shot dead outside his residence in April.
A suspect in Tahoun's assassination case had confessed that the pair had financed "the terrorist cell" behind the operation.
Ghozlan and Barr, however, denied the accusations, telling interrogators they did not know the suspect, and suggested he might have been forced to give such a confession.
At least 700 police and army personnel have been killed in shootings and bombings since the ouster of former president Mohamed Morsi in 2013. Authorities accuse the Brotherhood of standing behind most of the attacks.
Edited translation from Al-Masry Al-Youm