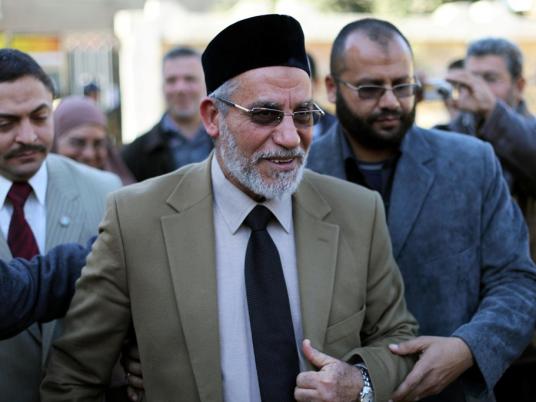 The Muslim Brotherhood's Shura Council is holding an emergency meeting at the group's headquarters in Moqattam Saturday morning to decide on a number of issues, including which presidential candidate to back, and whether to run a candidate from its own ranks.
Brotherhood sources told Al-Masry Al-Youm that the group's Deputy Supreme Guide Khayrat al-Shater has agreed to run for president, while other sources from the group said it might back one of the Islamist candidates already running.
The Shura Council is also discussing the crisis between the group and the ruling Supreme Council of the Armed Forces, and how to pressure the SCAF to dismiss the cabinet.
Translated from Al-Masry Al-Youm