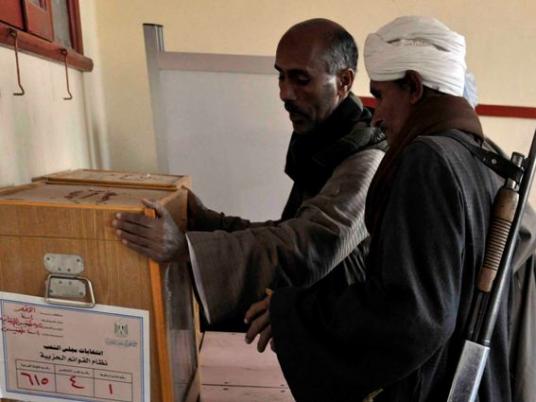 The Muslim Brotherhood announced Thursday it is looking for a candidate to support in the presidential election scheduled for June.
The Brotherhood is looking to back a convincing figure outside of those hopefuls whose names have already been floated, the group's spokesperson Mahmoud Ghozlan said in a statement to London-based Asharq Al-Awsat newspaper.
Several months ago the Brotherhood banned members from running in the race and announced it did not intend to nominate a candidate. The group banned Abdel Moneim Abouel Fotouh after he announced his intention to run in violation of the decision.
Other likely candidates include Mohamed ElBaradei, former head of the International Atomic Energy Agency (IAEA), Amr Moussa, former foreign minister and Arab League chief, Hamdeen Sabbahi, founder of Karama Party, Salafi sheikh Hazem Abu Ismail, and Islamic thinker Mohamed Selim al-Awa.
The Brotherhood's Freedom and Justice Party (FJP) rejected Wednesday an initiative to push for presidential elections in January. Other members of the Democratic Alliance and some public figures want the vote moved up to immediately follow parliamentary elections.
The liberal Free Egyptians Party issued a statement Wednesday calling on the SCAF to hold elections earlier and hand over power to a civilian government within three months.
The Adl, Karama, Wasat and Wafd parties, as well as the Kefaya movement, also issued a joint statement Wednesday calling for a vote on 25 January to coincide with the first anniversary of the revolution. The groups said early elections are the only way out of what they called Egypt's crisis.
Translated from Al-Masry Al-Youm