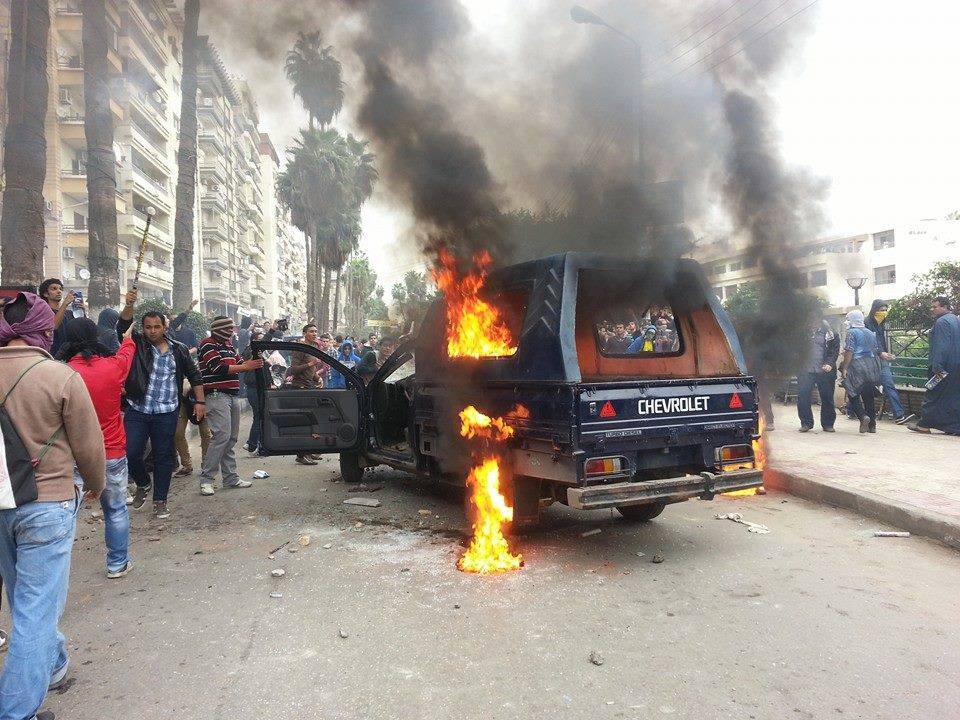 Fresh clashes erupted between supporters of deposed president Mohamed Morsy and security in Cairo and Giza on Sunday, two days before a landmark constitutional referendum boycotted by the Muslim Brotherhood and its Islamist allies.
Security clashed with pro-Morsy students at Ain Shams University who had blocked al-Khalifa al-Maamoun Street. The protesters set car tires on fire and shot fireworks at the forces, who responded with tear gas. BB shots could be heard in the area.
Some demonstrators burned copies of the proposed constitution to urge colleagues to boycott the polls. "Do not cast your ballot at the expense of your colleagues' bloods," read the copies they burned.
In Giza, Brotherhood loyalist students again burneds car tires on Mourad Street near al-Nahda Square, which had been a major Brotherhood protest spot until the dispersal of pro-Morsy sit-ins in August 2013.
The students had gone on a march from Cairo University and blocked traffic at the area. No police forces were present except for a prisoners' car that managed to escape students who chased it with Molotov cocktails.
Edited translation from Al-Masry Al-Youm