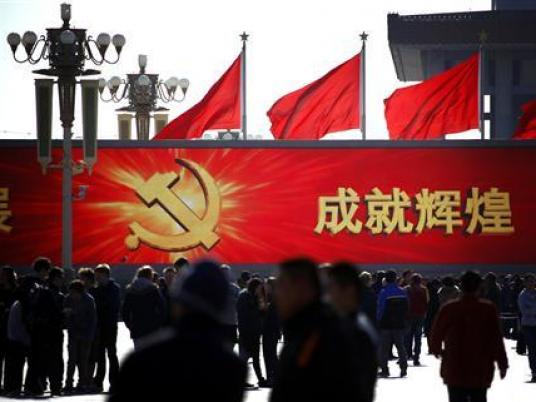 Chinese Communist Party leader Hu Jintao's opening speech at the ongoing 18th Party Congress was a disappointment to many listeners, offering no major signals that the leadership is willing to advance political reform.
The 64-page keynote speech he delivered was couched in the usual conservative and Marxist terminology, but one paragraph buried deep in the text was just what proponents of a long-running experiment in public policy consultations have been waiting for.
The section in question urged the ruling party to "improve the system of socialist consultative democracy."
Academics and officials say the mention of "consultative democracy" is the first ever in such an important document, and it is seen by some as a strong endorsement of the long-standing experiment with this form of democracy, in Wenling, a city of 1.2 million in Zhejiang province, south of Shanghai.
The city has formalized public consultation on public projects and government spending at the township level, although there is no voting and decisions remain the preserve of the state machinery.
Xi Jingping, almost certain to be named the next party general secretary Thursday, was party boss in Zhejiang in 2002–2007, as the Wenling project deepened.
The congress report is the most important political speech in China. Delivered once every five years by the party's general secretary, it sets down political markers and charts a development course for the coming five to 10 years.
"Of course this is a good thing," said Chen Yimin, a Wenling propaganda official who has been a driving force behind the system of open hearings, where citizens can weigh in on things like proposed industrial projects and administrative budgets — providing at least a bit of check on their local officials.
"This shows that the democratic consultations … that we have been doing for 13 years since 1999, have finally gained recognition and approval from the center. It opens up space for further development. It says our democratic consultations are correct," he said by phone from Zhejiang.
Chen Tiexiong, a delegate to the congress and party boss of Taizhou, the city that oversees Wenling, which itself has rolled out Wenling-style consultations in recent years, agreed.
"I looked at that part of the speech closely because in terms of promoting democratic politics Taizhou has done a lot, and it has been in the form of consultative democracy," he told Reuters on the sidelines of the congress.
Solving problems
The reference to "consultative democracy" was a tiny signal in a speech that paid lip service to both political and economic reform, but stressed the Communist Party must remain in charge.
Scholars say Wenling's model goes farther than other attempts in China to include local residents in government decision making, and has promise as a mechanism for defusing social tensions — a problem Hu's report acknowledged as growing.
"If every place could use consultations or discussions on major issues like Wenling, the localities would achieve stability and many issues could be resolved," said Sang Yucheng, a professor at Fudan University in Shanghai.
"There wouldn't be situations like Shifang and Qidong," he said, referring to rioting in the provinces of Sichuan and Jiangsu this year by people angry at their local government.
Hu has been criticized for neglecting political reform during his decade in office, and the mention of "consultative democracy", while important, still points toward a cautious approach. It is a politically palatable way to listen to the voice of the people without ceding power.
With tensions on the rise across China over corruption and misuse of power by local government and party officials, authorities will need to move quickly to douse unrest.
"Especially for the next government, I think political reform will be a very important topic that they must face," said Jia Xijin, an associate professor at Tsinghua University's School of Public Policy and Management. "If for the next 10 years still we have no reform in the political formal structure, there may be more and more social tension and social problems."
Xi Jinping, who is set to take over from President Hu, seems likely to continue the tradition of caution, but Wenling-style consultations now look set to expand.
When he was party chief of Zhejiang, Xi visited Wenling to learn more about the consultation sessions at least once, according to He Baogang, a scholar at Australia's Deakin University who has acted as an adviser to Wenling officials.
In 2008, when he visited Zhejiang as vice president, Xi invited the head of one of the townships in Wenling that pioneered the consultations to give an eight-minute progress report.
The official was the most junior to brief Xi during the trip and when the discussion was over, Xi was quiet, said He.
"He didn't say this was a good thing, and he didn't say it was bad. But the fact that [the representative] was selected to give a briefing is already a sort of recognition," said He.