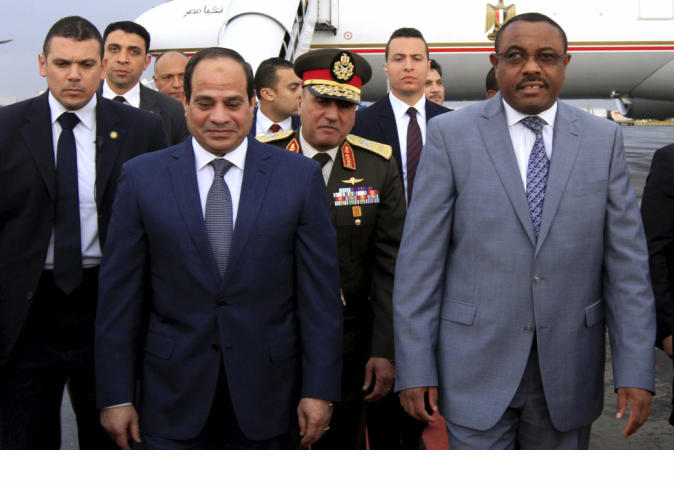 A major Egyptian electric industries tycoon has welcomed the plans by Egypt and Ethiopia to discuss a common industrial zone, stressing that the Ethiopian market is "very promising" for Egyptian products.
Ahmed al-Sewedy, CEO at El Sewedy Electric, whose company runs two giant plants in Adis Ababa, said that an Egyptian-Ethiopian industrial zone will be on the agenda during future meetings by the joint cooperation committee announced during President Abdel Fattah al-Sisi's visit to Ethiopia on Tuesday.
He praised Egyptian President Abdel Fattah al-Sisi and Ethiopian Prime Minister Hailemariam Desalegn for the "enthusiasm they both exhibited concerning the idea."
If opened, the industrial zone will be beneficial to the Egyptian economy, since it would "rely on Egyptian production in most of its components," according to Sewedy. He said that such a project would provide an opportunity for the Egyptian workforce, noting that 30 percent of the staff at his two factories in Adis Ababa are Egyptian.
According to Sewedy, the absence of a seaport in Ethiopia raises the price of imports, as the closest port to the country lies in Djibouti, 1,000 kilometers away from the Ethiopian capital.
Edited translation from Al-Masry Al-Youm