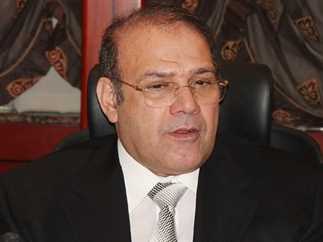 Public Prosecution investigations revealed the involvement of famous businessman Hassan Ratib in an illegal archaeological excavation incident in which MP Alaa Hassanein has been arrested for.

Hassanein was arrested on Thursday for financing illegal excavations and antiquities research worth millions of pounds.
Hassanein's brother admitted during investigations that Ratib also financed the excavations with millions of pounds to search for antiquities and smuggle it abroad.
After investigations were conducted, Ratib was arrested and referred to authorities.
Security forces arrested Hassanein on Thursday in possession of more than 200 artifacts, including three statues made of bronze, with one headless statue, and a small wooden statue.
The security services were able to seize two stones divided into two halves in the possession of Hassanein and the head of a clown statue from the Greek era and another sexual stone dating back to the same era, as well as 52 coins of different shapes, and three needles used in surgeries in the Islamic era.
Tools used in the excavation included five drills, 12 axes, three iron crunches, nine hammers, an electric generator and a large amount of ropes, among others.

Investigators interrogated Ratib over the charges brought against him on Tuesday morning.