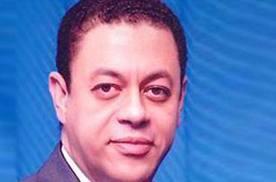 Cairo airport authorities on Wednesday handed over businessman Amr al-Nasharty, who was in partnership with UK-based retailer Sainsbury's, to the Directorate of General Security.
Nasharty returned to Egypt nearly 10 years after fleeing to the UK in preparation for a retrial of his bankruptcy case regarding loans owed to the National Bank of Egypt.
Official sources said Nasharty spent the night at the airport even though his name was not on any watch lists, as retrial procedures require he be accompanied by security directorate officials to court to prove he gave himself up to the authorities.

Nasharty returned to Cairo aboard an Egyptian plane coming from London on Tuesday evening, after he made a deal with the attorney general to remove his name from travel watch lists as long as he gave himself up ahead of the retrial.
Nasharty's return coincides with those of a number of fugitive businessmen who had fled but agreed to come back to Egypt based on similar retrial deals. The most notable of these are businessmen Ramy Lakah and Tawfiq Abdel Hai, as well as Hoda Abdel Moneim, who is known as "the iron woman."
Translated from MENA