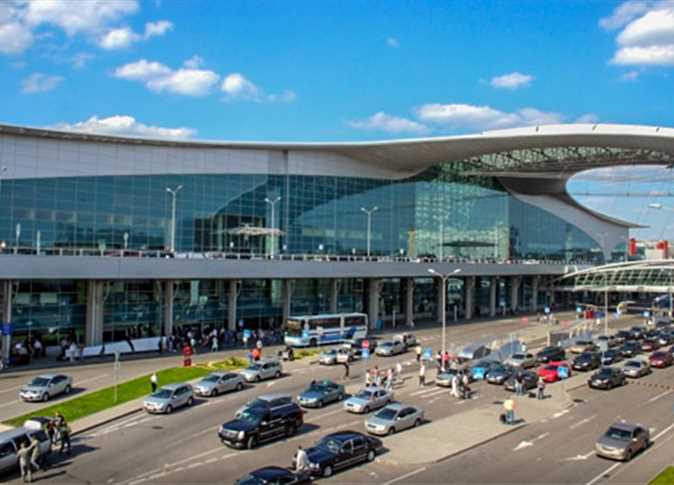 The Cairo International Airport on Saturday received 49 charter flights, varying between international, domestic and private passenger flights, with 6,763 stranded Egyptians returning from abroad.
A Civil Aviation Ministry source told Al-Masry Al-Youm that the airport had received 47 flights during the past 24 hours from several different countries, with 7,581 Egyptians on board Arab airlines and EgyptAir, in addition to Egyptian private companies.
All passengers coming from abroad have undergone a medical examination inside the arrival hall at the Cairo Airport, the sources said, as part of precautionary measures against the coronavirus.
They were then allowed to return home to spend their self-isolation period, in accordance with the Health Ministry's instructions.
On Tuesday, Civil Aviation Minister Mohamed Manar Enabah announced the return of about 57,000 Egyptians stranded in international capitals and cities through 315 charter flights from EgyptAir and Air Cairo.
Enabah said that the government is taking quick and urgent steps to return Egyptian nationals stranded abroad.
The Civil Aviation Authority announced the suspension of air traffic on March 19. Air cargo and charter flights, alongside international ambulance flights or domestic flights, were excluded from the decision to allow the return of tourist groups after the end of their programs.
Egyptian authorities abolished earlier this month the mandatory seven-day quarantine imposed on Egyptian citizens returning from abroad on charter flights organized by the Egyptian Ministry of Civil Aviation. Passengers are instead obliged to self-isolate at home for several days to make sure they do not have coronavirus.
Egypt's Ministry of Health in May reduced the quarantine period for Egyptian returnees to seven days, down from 14.
Thousands of Egyptians have returned from various countries on charter flights since the coronavirus pandemic began, and there are planes yet to take off that will bring home stranded citizens from different countries.
Egypt on Friday confirmed 1,774 new coronavirus cases, bringing the country's number of confirmed total cases so far to 52,211.
The total number of COVID-19 deaths has now reached 2,017 nationwide, after announcing 79 deaths.
The newly infected cases are all Egyptian nationals, Health Ministry Spokesperson Khaled Megahed said, adding that the total number of fully-recovered cases rose to 13,928, all of whom have been discharged from isolation hospitals.
Around 400 left quarantine on Friday.
Edited translation from Al-Masry Al-Youm