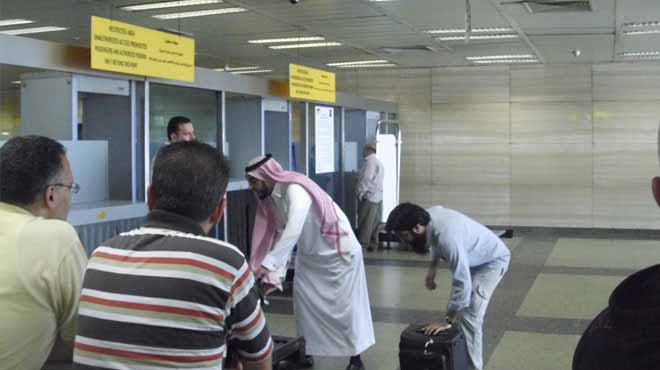 Cairo International Airport's customs authority seized on Monday large quantities of ammunition, blade weapons, coins, ancient swords and gemstones before they were smuggled in violation of the Weapons and Ammunition Law and the Antiquities Protection Law.
The customs officer suspected a Gulf passenger coming from the Saudi Kingdom during inspection measures and asked him to pass his baggage through the X-ray machine, which revealed that the baggage contained opaque objects, the Customs Authority said.
The officer opened the baggage and found live ammunition, 8 blade weapons, 22 ancient coins, two ancient swords, and gemstones hidden between clothes.
Head of the Central Administration of Passenger Customs at the Airport Ibrahim Abdel Latif filed a customs smuggling report on the seizures and referred it to prosecution to complete the investigations.
Edited translation from Al-Masry Al-Youm