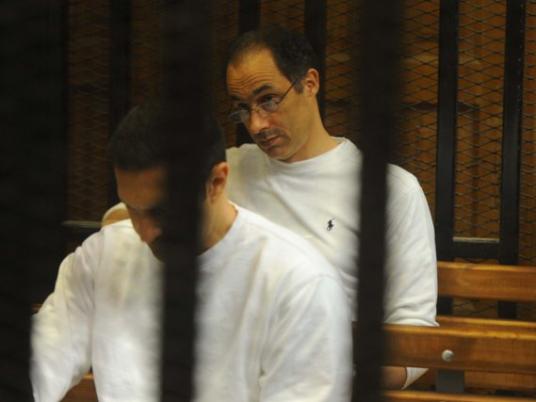 The Cairo Criminal Court on Thursday upheld a decision to release Alaa and Gamal Mubarak, pending investigations into allegations that they exploited their father's influence as president of Egypt to make illicit gains.
The court turned down the prosecution's challenge of the decision.
The North Cairo Criminal Court declined to consider the challenge, which prompted the Cairo Court of Appeal to choose another court for the case.
The release decision was taken on Monday by the Misdemeanor Court of Appeal, but the defendants will remain in detention on other charges of corruption. They are accused along with their father, Egypt's former President Hosni Mubarak, of using funds allocated for the maintenance of presidential palaces to renovate their own personal villas.
They also stand accused – with former presidential candidate Ahmed Shafiq – of buying land at the Pilots Association for less than its real market value.
Edited translation from Al-Masry Al-Youm