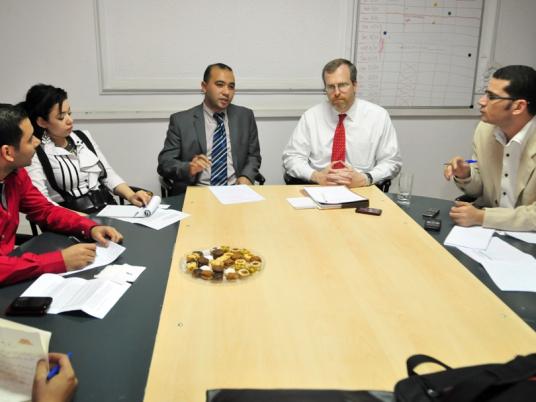 Drinking water and electricity companies have threatened cut off services to the Cairo Metro due to the delayed payment of LE300 million in outstanding bills for the past 18 months, putting the public transportation service's operations at risk of shutting down.
The spokesperson for the Egyptian Company for Metro Management and Operation (ECMMO), Ahmed Abdel Hadi, said on Tuesday that power companies have already alerted the metro service to pay an estimated LE260 million in late electricity bills and LE40 million for water bills, totaling LE300 million.
Hadi added that if the bills are not paid soon water and power will be cut at all metro stations and the companies will take legal action against the metro company.
ECMMO is facing a severe crisis due to insufficient financial resources month to month. This is compounded by continued losses because of the difference between the actual value of a Metro ticket and the price it is currently sold at. The company has accumulated debt and 18 months' worth of outstanding payments.
The Transportation Ministry released in August details of a study showing that ticket prices for the Cairo metro system are very heavily subsidized, hinting at a need to increase the price of tickets from the current flat rate of LE 1.
Since then, rumors have been circulating about talks between the Transport Ministry and the ECMMO about raising ticket prices for Cairo's three-line metro network to at least LE2 per ticket.
According to the study, the tickets are approximately subsidized at a rate of 96 percent by the government, a figure predicted to reach 97 percent with the LE130 billion construction of the third line.
The unsubsidized price of a ticket should be LE25, the study stated, which currently incurs losses of LE22 million monthly and is having a negative impact on maintenance and operations.
Edited translation from Al-Masry Al-Youm