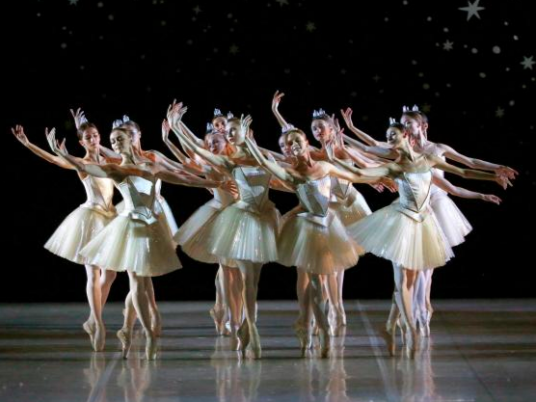 Cairo Opera Ballet Company, under the supervision of its artistic director, Armenia Kamel, present Carmen and Tango ballets performances.
They will be accompanied by the Cairo Opera Orchestra, led by Maestro Nair Nagy, over four consecutive nights, at 8 pm on Monday, Tuesday, Wednesday, and Thursday, May 9, 10, 11, and 12 in the Main Hall.
Carmen is an opera by French composer Georges Bizet.
The story of the operas are set in the city of Seville in the 1830s about an arrogant gypsy girl Carmen, who seeks to entrap men.
Carmen is courted by Don José who falls in love with her, which causes him to transform from a simple obedient policeman to an outlaw after she implicates him with a group of smugglers who work with her. Don Jose's  overwhelming love leads him to the arena of execution.
The Tango Ballet's music scores are composed by Astor Piazzolla and Leroy Anderson.
It puts together a group of scenes that combine classical and modern ballet with tango dances inspired by the nature and history of the Argentine capital, Buenos Aires.
The Cairo Opera Ballet Company was founded in 1966 and was affiliated with the Higher Institute of Ballet and presented its first performances in the same year.
It started its tours outside Egypt in 1972, as it toured many countries of the world, including Russia, Bulgaria, Yugoslavia, Germany, France and Tunisia.
The Cairo Opera Ballet Company became one of the Cairo Opera troupes in 1991.
It performs some of the most famous international classical performances, including Romeo and Juliet, Swan Lake, The Nutcracker, Giselle, Don Quixote, The Rite of Spring, Hamlet, Lorciana, Carmina Burana, Bolero, and Cinderella.