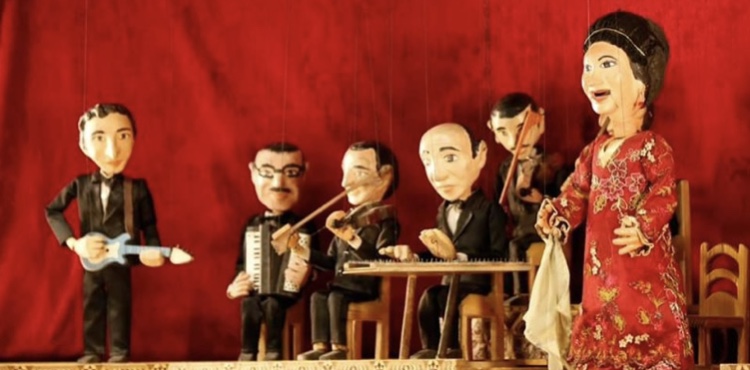 Cairo's Sawy Culture Wheel began receiving visitors this weekend, in line with the Egyptian Cabinet's recent decision to reopen cultural facilities and events spaces at 25 percent capacity. 
Sawy Culture Wheel announced in an official statement that it is resuming some of its activities while adhering to social distancing and health safety regulations. It added that visitors are obliged to wear face masks, while the venue is providing sanitization products.

Sawy Culture Wheel announced on its Facebook page that the first event following its reopening will be a concert of the Umm Kalthoum songs "Amal Hayaty" (The Hope of My Life) and "Enta Omry" (You Are My Life) on July 9, at 6 pm in al-Hikma Hall.
Two concerts by the sufi band Alhadraa are planned for Friday July 10, at 6 pm and again at 8 pm.

A concert by the band Mazeek is scheduled for Friday July 31 at 7:30 pm.

Egypt began easing off multiple coronavirus restrictions on Saturday while continuing to apply certain precautionary measures, gradually returning life to normal following almost three months of a nationwide curfew.
The Religious Endowments Ministry reopened mosques on Saturday as churches prepared to receive worshipers once again.
Friday prayers will remain suspended, Dar al-Iftaa said in a statement, but prayers in isolation and quarantine areas will be allowed if health authorities approve so, taking into account the conditions of the elderly and those with chronic illnesses.
Clubs, sporting centers, restaurants and cafes geared up to resume operating at 25 percent of their seating capacity in accordance to a Cabinet ruling.
Governors across the country assured that protocols are in place to only reopen establishments abiding by the proper precautionary measures.