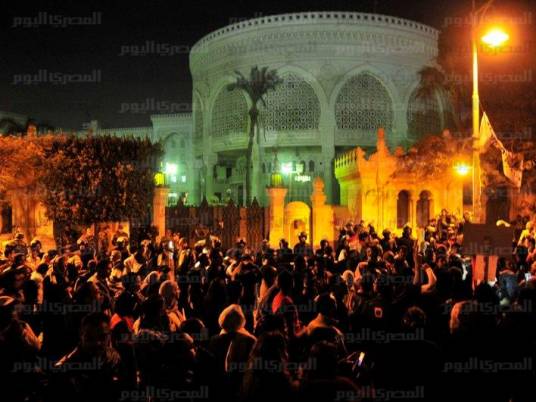 Calm prevailed on Wednesday morning around Cairo's Ettehadiya presidential palace, while the number of protesters pitching tents in the area increased.
More tents cropped up on Al-Ahram Street and Al-Marghany Street close to the Omar bin Abdel Aziz Mosque following President Mohamed Morsy's speech late Tuesday.
Protesters also cleaned the sit-in site, working together with street cleaners. Work began on Ahram and Marghany on Wednesday morning.
Members of popular committees were meanwhile spotted at entrances leading to the main demonstration area, while Ahram and Marghany were still closed off with makeshift barriers.
Edited translation from MENA