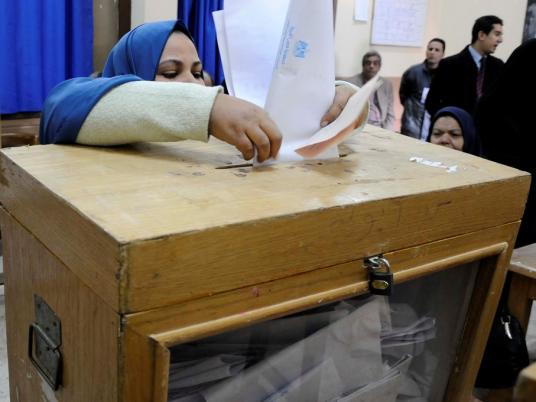 Yasser al-Refaie, a Revolution Continues candidate running for parliamentary elections, accused the armed forces of beating him severely.
Refaie was attempting to enter a polling station in Sharqiya governorate's Abdallah Fekry School at around 6 pm to check on reported violations.
After the beating, he entered into a coma, and was transferred to Zagazig University hospital. He is currently in the intensive care unit
Revolution Continues spokesperson Mohamed al-Saadany said the candidate was accompanied by party colleague Tareq Mourad, who holds general power of attorney for members of the list. Mourad was let in while Refaie was denied access on the grounds that candidates were forbidden from entering.
Saadany added that Mourad's lawyer asked the polling station's head to let him in and he agreed. However, armed forces personnel refused. Four officers then surrounded him with their shields and beat him until he fell into coma.
Hossam al-Hosseiny, member of the Revolution Continues campaign and an eye witness, told the Egypt Independent that the officers refused to let him or Refaie inside the polling station even though they presented permits. He says that when Refaie insisted on entering, they dragged him inside the polling station, locked him in, and beat him severely. They finally released him and called his colleagues to bring him an ambulance an hour later. Hosseiny says that Refaie has been admitted to the emergency room and that he is wounded in the back of the head and the chest.
The Revolution Continues issued a statement saying he remains in a coma and is suspected to have blood clotting in the brain and bruises to his rip cage.
Translatetd from Al-Masry Al-Youm