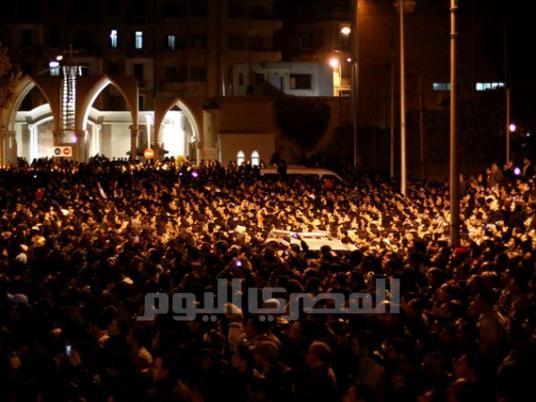 Abu Bakr al-Guindy, chairman of the Central Agency for Public Mobilization and Statistics (CAPMAS), on Wednesday said the media quoted him as saying the number of Copts in Egypt is 5.7 percent of the population.
"This was according to the 1986 census," he said.
Guindy explained in a press statement that the United Nations Statistical Commission recommended to all statistical agencies in the world that the question of religion in a census should be optional. "That is why the 1996 and 2006 censuses did not cover this point," he said.
"We are willing to make it an obligatory question in the 2016 census if people want," he added. "But it doesn't matter, for Copts and Muslims have equal rights and duties."
Edited translation from Al-Masry Al-Youm