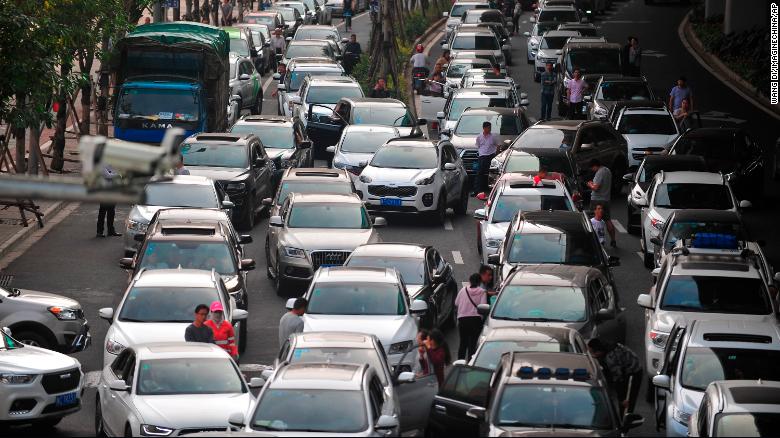 The Cabinet has allowed for each family member to import one car, on the condition of depositing the value of duties and customs for a period of five years at an Egyptian bank in US dollar.
This was announced by Cabinet spokesperson, Nader Saad who explained the details of the government's approval to import tax-free cars for Egyptian expatriates.
The Cabinet approved a draft law allowing Egyptian expatriates to bring cars into Egypt, on the condition of making a deposit with an Egyptian bank, Saad said during a telephone interview with the journalist Ahmed Moussa, on the "On My Responsibility" program on Sada al-Balad channel, on Wednesday.
The decision comes in response to the demands of Egyptian expatriates, he added.
The decision to import cars for Egyptian expatriates requires a valid residency and a bank account that has been open for at least three months, he said.
He explained that the government will launch a website, to enable Egyptians abroad to register personal data and car data.
In the event that the citizen is the first owner of the car, it is required to be manufactured in 2022, and if he is not the first owner, the age of the cars must not exceed three years from production date, Saad explained.
"Cars will be exempted from all taxes, customs and fees of any kind, with a foreign currency amount deposited to a bank account for a period of five years that will be obtained in the local currency at the exchange rate at the time of returning it," he said.
He explained that the decision requires the transfer to be in US dollar within after meeting the conditions set by the cabinet.
A full year from the date of obtaining the import permit is allowed to bring the car into Egypt.
Regarding exaggeration in the value of the deposit fees, Saad said, "They are not estimates. There are specific percentages of the law. Tables will be available on the website, to know the total amount set for each car."
The initiative is an exception for a short period of four months because the local market has agents and factories already who would be affected if the initiative is extended, he said.