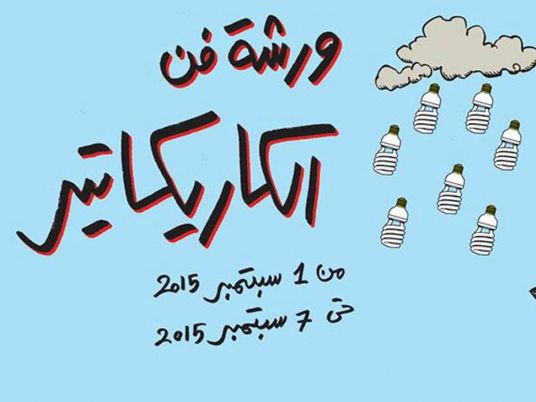 Al-Kotob Khan bookshop has announced the launch of an educational workshop on the basics of caricature art targeting aspiring artists.
For one month, participants will be provided with hands-on tuition; a step-by-step guide to the cartoonist's craft, how to employ caricature art as an expressive tool, an explanation of caricature's different techniques and its artistic evolution over the years.
The workshop will be run by Artist Makhalouf, caricaturist at Al-Masry Al-Youm newspaper and founder of TokTok comics magazine.
Amateurs are welcomed to attend the workshop, only a background of drawing is required. Participants aged 18 years and older are only allowed to register.
The workshop will run for seven consecutive days starting on September 1 at Al-Kotob Khan bookshop in Maadi. An exhibition will be held following the workshop to demonstrate the participants' aesthetic creations.
Each session's duration takes two hours from 6 pm to 8 pm.
Advance registration is necessary. Participation fee: LE 500
Al-Kotob Khan address: 13, 254 Degla St., Maadi
For reservation, call 01000580292 or 5520061234.