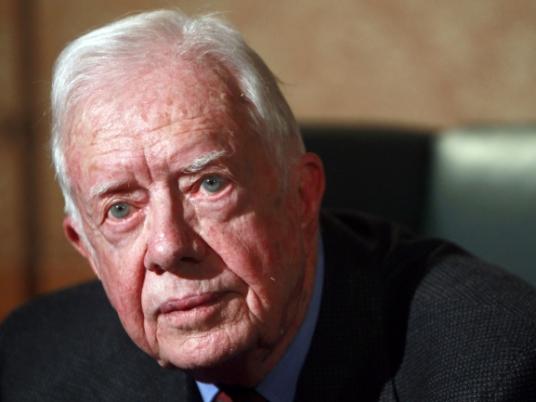 Former US President Jimmy Carter will arrive in the Gaza Strip this Thursday to meet with officials from the Islamic Resistence Movement Hamas to discuss Palestinain reconciliation, according to Palestinain informed sources.
Carter is making mediation endeavors between Fatah Movement and Hamas Movement in coordination with Saudi Arabia, according to the sources.
Carter has recently met with senior Saudi officials and asked them to intervene to achieve Palestinian reconciliation, said the sources.
"The Saudi leadership expressed its readiness to mediate between the two movements to reach the 'Mecca 2' agreement, after 'Mecca' agreement between Fatah and Hamas was concluded under late Saudi King Abdullah bin Abdul Aziz in 2007," said the sources.
Edited translation from Al-Masry Al-Youm