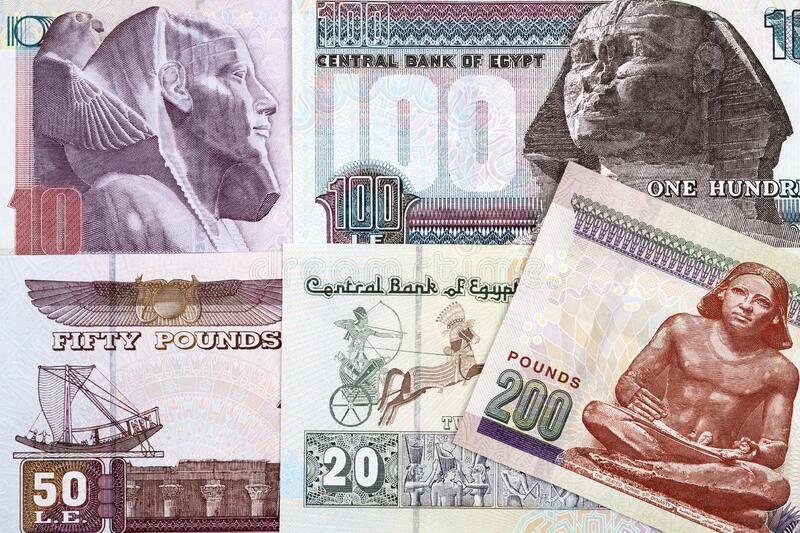 Goldman Sachs expects the Central Bank of Egypt to raise interest rates by up to 300 basis points in its March meeting.
Bloomberg said that the Central Bank of Egypt will take this decision after inflation in February far exceeded expectations.
The interest rate hike of this magnitude was a recent precedent in Egypt, as it was also forced to devalue its currency three times over the past year.
The Central Bank of Egypt raised the interest rates on deposits by 300 basis points, the highest rate since 2016, to 16.25 percent in December 2022, and has maintained it since then.
Regarding inflation expectations and in particular, improving local foreign exchange liquidity to relieve chronic pressure on the Egyptian pound will require the Central Bank of Egypt to pursue a more tightened monetary policy in the coming months, Farouk Sousse, an economist at Goldman Sachs in London, said.
Goldman Sachs has previously said it does not rule out an unscheduled increase in interest rates in response to pressure on inflation and the pound.
After the latest inflation data, economists at Cairo-based NAEEM Brokerage firm said an emergency meeting could precede an increase of 200-300 basis points.
The fastest rise in inflation in more than five years has turned Egypt's official borrowing costs extremely negative when adjusted for inflation.
The real rate that was once the world's highest is now nearly negative 16 percent, one of the lowest among more than 50 major economies tracked by Bloomberg.
The Monetary Policy Committee of the Central Bank of Egypt was caught off guard by leaving rates on hold last month, saying it was assessing the impact of 800 basis points of increases in 2022.
The committee targets inflation of seven percent, plus or minus two percentage points, by the fourth quarter of next year.
But consumer prices rose in February at an annual rate of 31.9 percent, with food costs growing at a record pace.
The pound has lost nearly half its value since March 2022 as Egypt grapples with its worst shortage of foreign currency in years.
Egypt's default insurance rate rose to the highest rate in the world after Ecuador last month, and the bond market is showing signs of tightening once again. Derivatives show the risk of further currency depreciation in the future.
These developments are a setback for the US$470 billion economy, which began to stabilize after the International Monetary Fund agreement in December by partly clearing the backlog of imports and attracting foreign exchange inflows.
A Bloomberg report stated that Egypt lost the confidence of bond investors only two months after concluding a deal with the International Monetary Fund and gaining investors' trust.
Doubts about Egypt's progress in pursuing asset sales and its commitment to a more flexible exchange rate have pushed spreads on some long-term government bonds to nearly 1,000 basis points above US Treasuries – the minimum debt that should be considered defaulting.
In further evidence of how anxious investors are, the cost of insuring the country's debt against default is around 1,185 basis points, up from a nine-month low of 720 basis points in January.