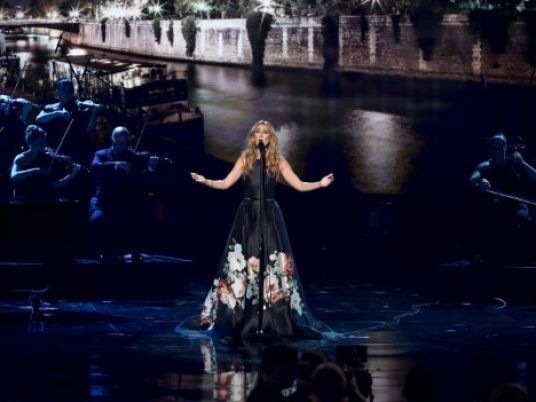 Celine Dion led the music industry in an emotional tribute to the victims of the Paris attacks, as the American Music Awards heard appeals for a peaceful world.
The Canadian singer sang Edith Piaf's classic "Hymne a l'Amour" ("Hymn to Love") in French at the star-studded ceremony in Los Angeles, which went ahead barely a week after the assault on a concert hall and other civilian targets across Paris.
In front of a screen flashing images of Paris that culminated with the Eiffel Tower in the French flag's tricolor, Dion sang the song of lost love as some members of the audience were seen in tears.
Dion was introduced by the actor and musician Jared Leto, who recalled playing with his band Thirty Seconds to Mars earlier this year at the historic Bataclan theater that saw the heaviest death toll in the November 13 attacks.
Some 130 people died but "another seven billion will forever be scarred by this horrific and senseless tragedy," Leto said.
"France matters, Russia matters, Syria matters, Mali matters, the Middle East matters, the United States matters — the entire world matters. And peace is possible," he said to applause.
Leto also took aim at anti-foreigner sentiment that has emerged in the wake of the Paris attacks, which was claimed by the Islamic State group.
"Many of us here are the sons and the daughters of immigrants," he said, pointing out that late Apple innovator Steve Jobs was of Syrian heritage.
The tribute was a rare somber note in the made-for-television ceremony, although the electronic producer Skrillex also referred to world turmoil as he accepted an award for his work with pop celebrity Justin Bieber.
"There is so much negative stuff going on in the world, so it's up to us to be positive," Skrillex said of musicians' role.
The American Music Awards are designed as a celebrity extravaganza and, unlike the more prestigious Grammy Awards which will take place in February, the winners are determined by voting from fans rather than the music industry.
For the second straight year, British boy band One Direction won Artist of the Year.
The prize comes just after the band released its latest album, "Made in the A.M.," that the group says will be its last before a hiatus.