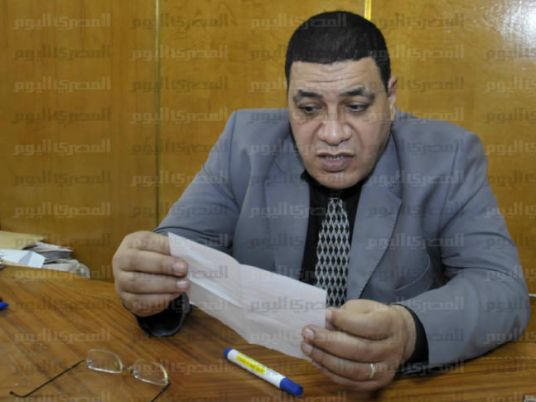 Head of the Forensic Medicine Authority Hesham Abdel Hamid denied news circulated by media outlets, including the AP, that body parts of victims from the crashed Egypt Air plane indicated that the plane had exploded.
Media outlets quoted an Egyptian forensic source Tuesday as saying that the remains of the victims of the ill-fated aircraft suggested that the plane exploded before falling into the sea.
In a statement made on Tuesday, Abdel Hamid dismissed the reports as "baseless" and "mere assumptions". He called on media to avoid the circulation of rumors as they cause confusion. He denied that the statement circulated by media was made by a forensic doctor from within the Forensic Medicine Authority.
According to an AP report published earlier on Tuesday, close relatives of victims are due to give DNA samples at the Cairo morgue forensics' department for the purpose of identifying the body parts. AP quoted this on authority of an unnamed security official who, the news outlet reported, was not authorized to speak to the media.
Five days after EgyptAir flight MS804 from Paris to Cairo was found in peices in the Mediterranean Sea off the coast of Egypt, the search for facts goes on. While Egyptian President Sisi and French President Hollande, along with experts and officials, have warned against drawing premature conclusions as to what caused the plane to disappear from radar and plummet into the sea, the incident has given rise to numerous speculations. President Sisi has said that investigators are not ruling out either the chance of a technical fault on board the aircraft, or the possibility of a terrorist attack at this early stage of enquiry.
Edited translation from Al-Masry Al-Youm