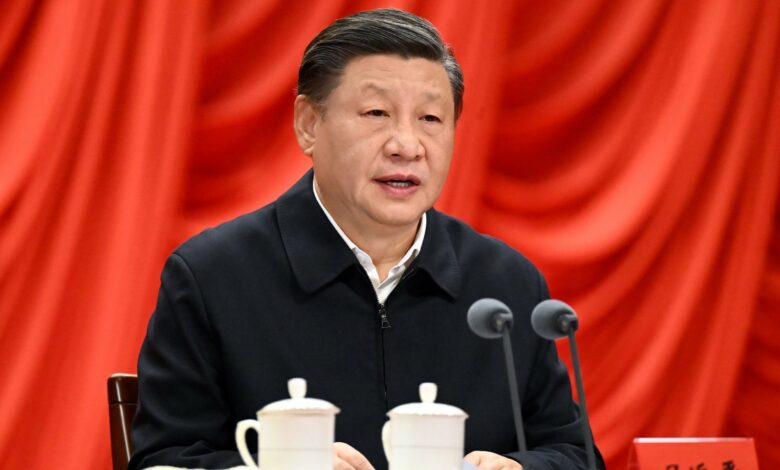 A key autocratic ally of Russian President Vladimir Putin arrived in China for a state visit on Tuesday, amid warnings from United States officials that Beijing may be considering aiding Moscow in its ongoing assault on Ukraine.
Belarusian President Alexander Lukashenko will stay in China until Thursday and meet with Chinese leader Xi Jinping to discuss a range of issues from trade and investment to "acute international challenges," Belarus' state news agency Belta reported Tuesday after confirming the leader's arrival.
His trip comes after the two leaders agreed to upgrade their countries' ties to an "all-weather comprehensive strategic partnership" during a September meeting on the sidelines of the Shanghai Cooperation Organization (SCO) summit in Uzbekistan, which Putin also attended.
"The heads of state will take stock of what has been achieved and will outline plans to maximize the potential of the new level of cooperation," Belta said. Chinese state media has yet to confirm Lukashenko's arrival.
The visit from the Belarusian leader – who allowed Russian troops to use Belarus to stage their initial incursion into Ukraine last year — comes as tensions between the US and China have intensified in recent weeks, including over concerns from Washington that Beijing is considering sending lethal aid to the Kremlin's struggling war effort.
In some of the most specific comments to date about the US response to any such support, Secretary of State Antony Blinken during a trip to Kazakhstan on Tuesday warned that Washington would target Chinese firms or citizens involved in any effort to send lethal aid to Russia for its war in Ukraine.
Beijing has pushed back on claims it is considering sending lethal aid, with its Foreign Ministry on Monday saying China was "actively promoting peace talks and the political settlement of the crisis," while the US was "pouring lethal weapons into the battlefield in Ukraine."