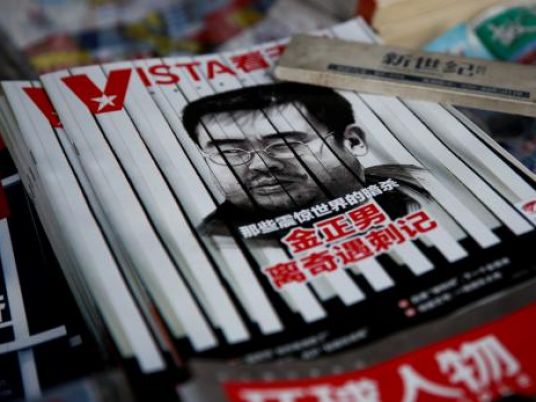 (CNN) — Inside a brightly-lit classroom, around 20 schoolchildren are enthusiastically singing the Chinese national anthem.
That song is followed by another tune in Chinese — one typically sung during the Lunar New Year.
But this scene is not taking place in a Chinese school but at Lakewood Premier school, thousands of kilometers away in Nairobi.
Here, schoolchildren are learning Mandarin, a language spoken by nearly 1 billion people almost 8,000 kilometers away from their home.
Sandra Wanjiru, 13, is one of hundreds of African schoolchildren who are increasingly proficient in the Chinese language.
More will join their ranks in 2020 when Mandarin will be officially taught in all Kenyan schools
alongside French, Arabic and German, which are already on the curriculum.
Lakewood Premier School
, where Wanjiru studies, has begun the program a year early to give its pupils a head start.
"I chose to learn Chinese first because it's interesting to learn a foreign language but also because I would want to travel and do business in China," said Wanjiru.
Julius Jwan, CEO of the Kenya Institute of Curriculum Development (KICD), told 
Chinese state-owned Chinese news agency Xinhua
: "The place of China in the world economy has also grown to be so strong that Kenya stands to benefit if its citizens can understand Mandarin."
China's growing influence in Africa
China has become increasingly powerful and prominent across Africa over the past two decades.
Kenya is not the only country teaching its youngsters Chinese; in South Africa, Mandarin has been an optional language course for students since 2014, and in December 2018, Uganda introduced Mandarin to secondary students in selected schools.
Henry Adramunguni, a curriculum specialist at 
Uganda's National Curriculum Development Centre
, said Mandarin was included in the curriculum because it is one of the United Nations' languages of work. Ugandan students also have the choice of learning French, Arabic and Latin or German in school.
"We want to give the opportunity for our young Ugandans to have access to jobs, education, and business beyond our borders. That's why we've given them this opportunity to learn Chinese," he said.
Teachers in the program were trained by tutors at the Confucius Institute, a non-profit organization, working to promote Chinese language and culture around the world.
Aanu Adeoye and Idris Mukhtar, CNN