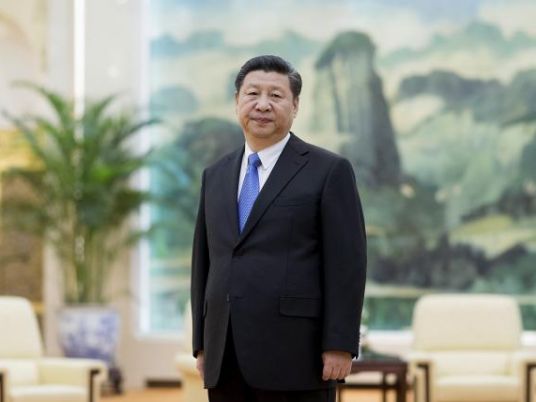 A New York-based Chinese Internet activist told Reuters on Friday that China's authorities have detained three members of his family in connection with an open letter calling for the resignation of President Xi Jinping.
In an interview in New York where he lives, Wen Yunchao said his parents and younger brother were "taken away" by the authorities on Tuesday and have disappeared, days after the government "harassed" his family to investigate his suspected involvement in distributing the letter.
Wen denied writing the online letter, which was signed by "a loyal Communist Party Member" and circulated widely at the beginning of China's parliament session this month. Wen also said he did not help distribute the letter, and had only linked to it on his Twitter account after the letter had been published by a Chinese news website.
Reuters was unable to independently confirm Wen's account about the disappearance of his relatives or to determine if he had any broader involvement in producing or publicizing the letter.
Calls to the Ministry of Public Security in Beijing seeking comment went unanswered.
"There is no reasonable excuse for them to take away my parents and my brother, no matter how you look at it," Wen said, referring to authorities in China's southern Guangdong province where his family lives.
"I've told them very clearly I'm not the author of the letter, I did not aid anyone in broadcasting the letter, and third, that I did not post the letter on any website," he said.
The online letter had called for the immediate resignation of Xi and blamed him for "unprecedented problems."
The Chinese government has consistently and strongly denied any complicity in human rights abuses, but says those who break the law must be punished.
Wen said the authorities visited his family after Liu Gang, a former student activist of China's 1989 pro-democracy Tiananmen Square protest, wrote in a blog post that Wen had authored the letter. Liu could not be reached for comment.
On Monday, the lawyer of a well-known Chinese columnist, Jia Jia, said police "took away" the columnist after he had warned former colleagues of the danger of re-publishing the letter.
Amnesty International called for China to end its "manhunt" of those it thinks had something to do with the letter.
"The authorities should call off the political hounding of those suspected to be behind the open letter and release all those detained in connection with it," William Nee, China researcher at Amnesty International, said in a statement on Friday. Nee did not specifically name Wen or his family, but issued the statement soon after reports of the detentions.
Wen said his parents told him by phone earlier this month that the authorities promised to stop harassing them if Wen disclosed to the government who wrote the letter and how it was published.
He said his sister-in-law told him on Thursday night that his family had been "taken away" three days ago.
His sister-in-law did not explain why he was not informed immediately, did not identify the people who took his relatives away, and did not take his phone calls, Wen said.
He said he inferred from his family's previous conversations with the authorities that their disappearance was related to the letter calling for Xi's resignation.
President Xi has embarked on an unprecedented effort to clamp down on the Internet and censor opinions that do not reflect those of Communist Party leaders, including by imposing tougher penalties for what the Chinese government calls spreading rumors.