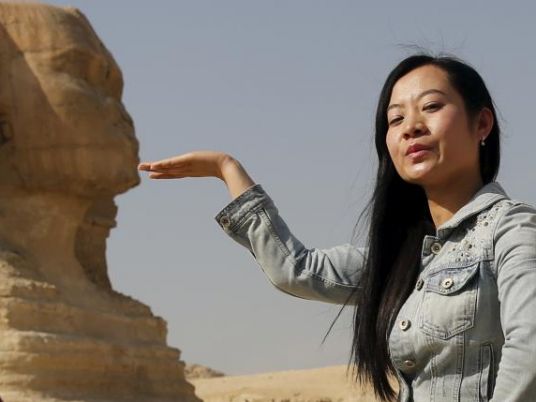 The Embassy of the People's Republic of China announced on its website a competition to design a logo depicting the diplomatic relations between China and Egypt, to mark the 60th anniversary of the revival of relations between the two countries.
The total prize money will be LE75,000 with LE20,000 going to the winner of first place, and LE10,000 to the two winners of second place. There will be five awards for third place, with each contestant claiming LE3,000. There will also be 10 prizes for recognition of effort, worth LE1,000 each.
The Chinese Embassy announced on its website that throughout May, the republic will be celebrating the 60th anniversary of revived relations with Egypt.
"On this historically significant occasion, the Chinese Embassy in Egypt launches its Logo Design Competition, inviting its Egyptian friends to draw up the best possible logo to capture our two countries' relations," said the embassy.
The rules for the competition were laid out on the website, specifying that all designs must be completely original and innovative, with a clear, simple and iconic symbol. Other technical specifications were listed, such as resolution, dimensions and easy printability.
More details about the competition can be found on the official youtube campaign, which you can watch here.
Edited Translation from Al-Masry Al-Youm