On Wednesday, Egypt's Ministry of Civil Aviation issued a statement on the circulating image of actress Hana al-Zahid posing in the cockpit of an aircraft.
The ministry said in its statement that the aircraft in question is not an Egyptian plane, and was outside the Egyptian airspace.
"We have contacted actor Ahmed Fahmy, Hana al-Zahid's husband, who stated that this flight was aboard a helicopter outside the Arab Republic of Egypt on the Zanzibar itinerary to the Serengeti in Tanzania, and therefore this incident does not fall within the scope of the Civil Aviation Authority," the statement continued.
Earlier, presenter Ahmed Moussa called on the Minister of Civil Aviation Mohamed Manar Enaba to take action regarding the incident.
"To what extent is it legal for the artist to sit in the place of the co-pilot? How did the pilot allow her to enter the cockpit? The incident brings us back to what happened with artist Mohamed Ramadan and suspended pilot Ashraf Aboul Yousr," Moussa wrote, through his Facebook account, adding: "Action is required on the part of the pilot, Mohamed Manar, the Minister of Aviation."
Zahid had earlier shared two pictures of herself from a trip on Instagram. In the second photo, she appears next to a pilot in the cockpit of a plane.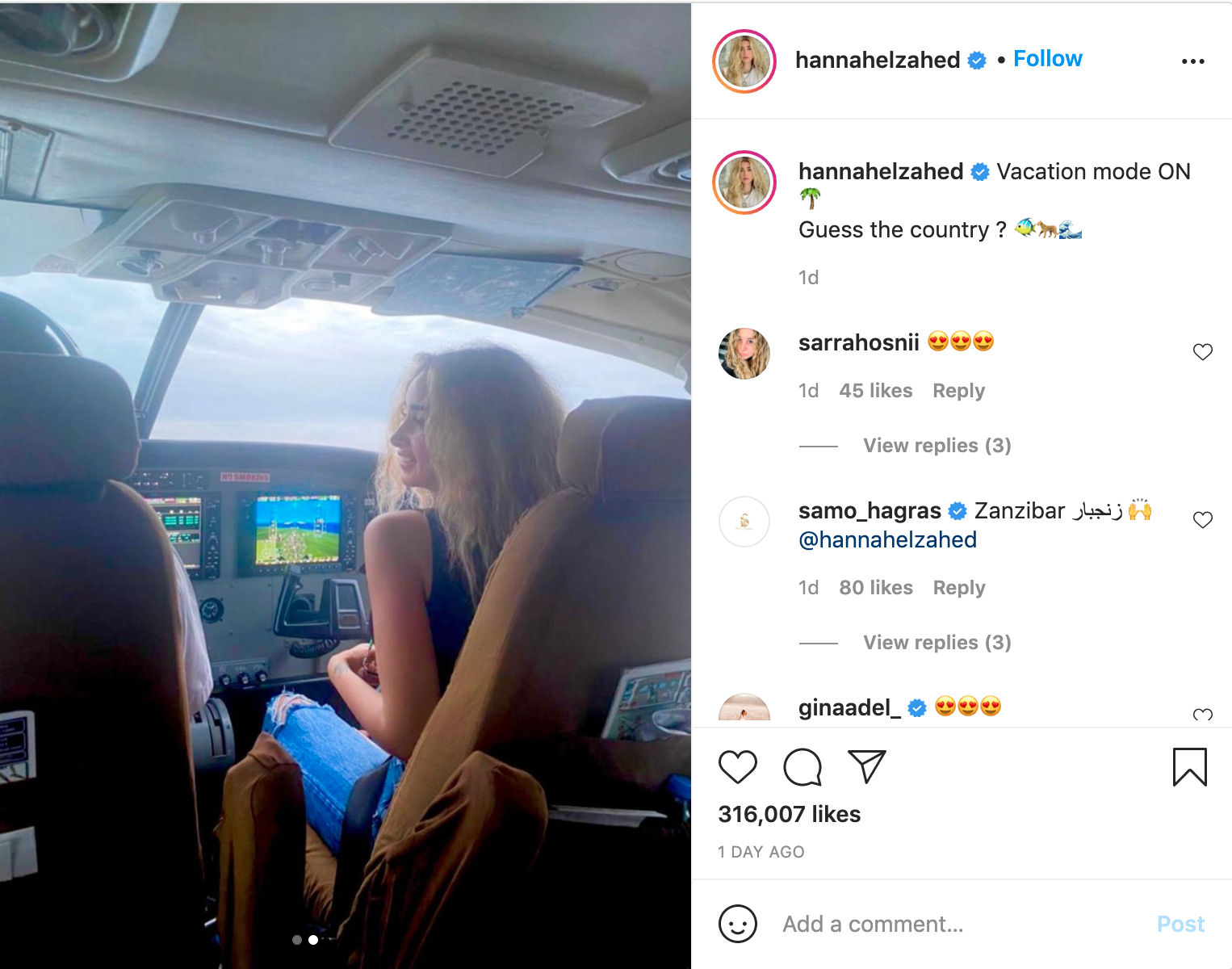 Edited translation from Al-Masry Al-Youm