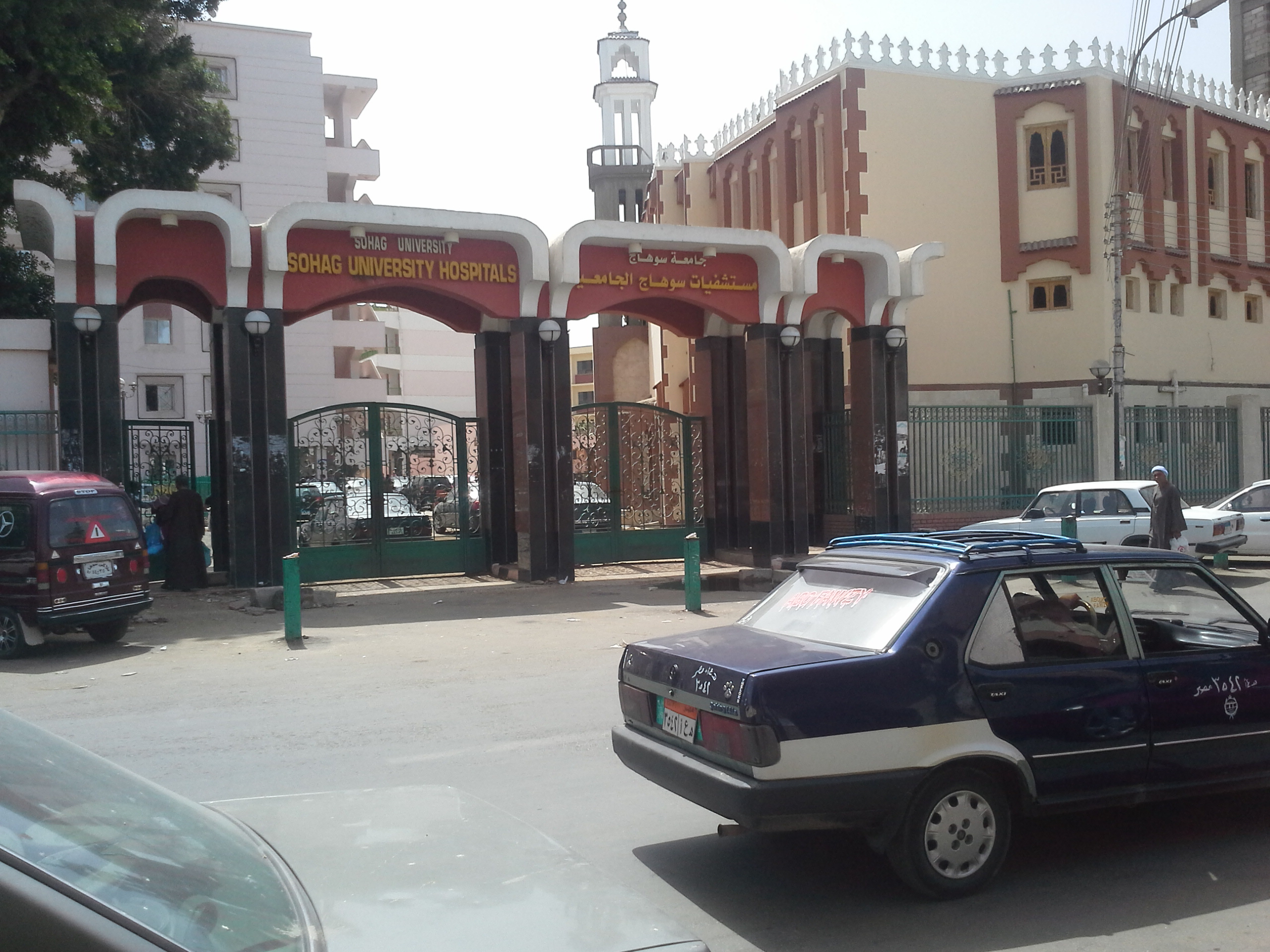 On Monday, a medical team in the Department of Neurosurgery at Sohag University Hospital successfully extracted a cleaver from the forehead of a woman whose husband's second wife lodged it there. 
President of Sohag University Ahmed Aziz said in a press release that the victim "R.A." arrived at the hospital with a cleaver in her forehead and additional wounds in the scalp, fractures in the skull bones, and a cut wound on the forehead.
The doctors treated the woman immediately, as she was suffering from a low blood circulation as a result of bleeding. She was then transferred to the neurosurgery operating room where the cleaver was removed from her forehead, Director of Sohag University Hospital Hamdy Saad said.
The woman was suffering from multiple fractures in the skull bones, cuts in the dura mater, severe bleeding, and various other fractures, he added.
Saad said the surgery took about seven hours, during which a medical team in the Maxillofacial Unit participated to fix the eye and nose bones. The patient was then transferred to an intensive care unit, he concluded.
Edited translation from Al-Masry Al-Youm