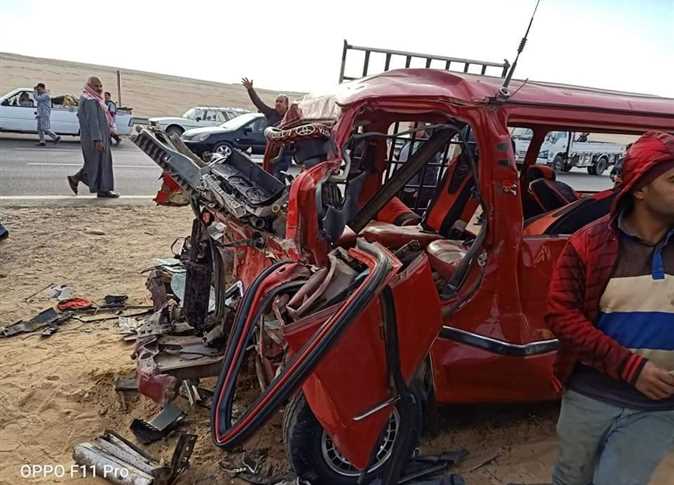 Five people were killed and one injured in a collision on the international road in central Sinai on Saturday.
The deceased and lone survivor were all transferred to the Nakhl Central Hospital
Security services in North Sinai received a report on a collision between a pick-up car and a water tanker trailer while on the international Nakhl/al-Tamd/al-Naqab road in al-Tamd, Nakhl City in central Sinai.
All victims were males, ranging in age from 31 to 51 years-old. The injured suffers from a suspected fracture of the left arm and left foot.
After ambulances rushed to the site of the accident, the Public Prosecution office was notified to initiate an investigation into the accident.
The Public Prosecution ordered the appointment of a technical engineer from the Traffic Department to examine the cause of the accident and hear the testimony of the survivor.
An annual report from the Central Agency for Public Mobilization and Statistics (CAPMAS) released in June said that Car accidents in Egypt rose by 17.8 percent in 2019, with 9,992 car accidents compared to 8,480 in 2018.
The agency added that the number of car accident deaths rose to 3,484 in 2019 – an increase of 12.9 percent. The rate of car accidents increased to 27.4 accidents per day in 2019, it said.
CAPMAS attributed the main cause of car accidents to human error at 79.7 percent of the total road accident causes in 2019, followed by technical vehicle defects at 13.5 percent.