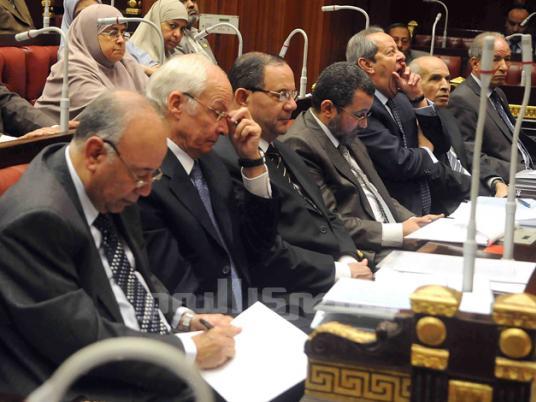 The Constituent Assembly tasked with drafting Egypt's new constitution plans to hold a meeting on Sunday to decide the fate of the Shura Council, the upper house of Egypt's parliament. Also on the assembly's agenda is whether or not to do away with earmarking a percentage of parliamentary seats for workers and farmers.
Under former President Hosni Mubarak, the Shura Council was only responsible for reviewing draft laws and submitting opinions to the People's Assembly, the lower house of Parliament. This role has role has not changed in the transitional period.
A number of lawyers filed lawsuits with the administrative judiciary in July demanding the dissolution of the council, claiming it was obsolete.
Earlier this week the Constituent Assembly's committee on systems of governance discussed expanding the powers and responsibilities of the Shura Council, as well as doing away with the Nasser-era stipulation that half of all parliamentary seats go to workers and farmers, said committee member and Nour Party member Salah Abdel Maqsoud.
"We reviewed the problem based on a request from some political powers, including Salafis, who submitted a request to cancel the obligatory inclusion of workers and farmers in Parliament and to increase the responsibilties of the Shura Council," Maqsoud said.
The committee is leaning towards canceling the legislation earmarking parliamentary seats, and giving the Shura Council the power to issue laws, he continued.
The Freedom and Justice Party insists on doing away with setting aside a given number parliamentary seats for workers and farmers because the quota was determined 50 years ago, and doesn't correspond to present-day realities, said FJP member Azab Mostafa.
Edited translation from Al-Masry Al-Youm