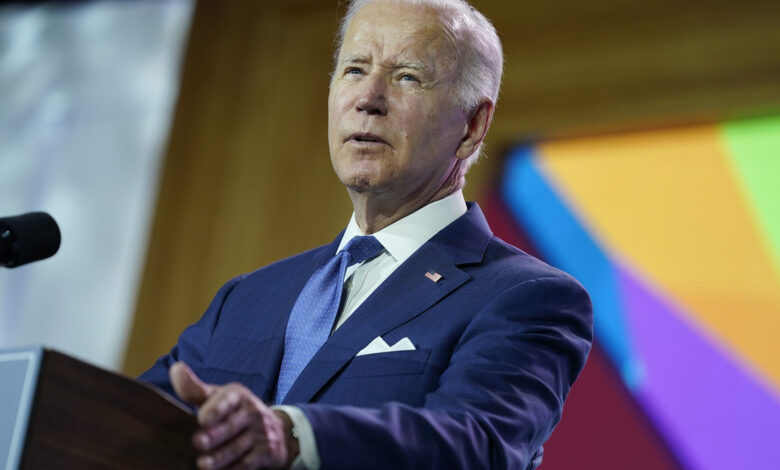 President Biden on Friday said the high-profile summer hearings of the House select committee investigating the Jan. 6, 2021, insurrection are "about democracy itself," stressing that it's important for Americans to understand what transpired.
"It's important the American people understand what truly happened and to understand that the same forces that led January 6 remain at work today," Biden — who has said he has not yet watched Thursday's first prime-time hearing himself — asserted at the top of his remarks at the Port of Los Angeles.
The President also said the hearings show "how the battle for the soul of America has been far from won."
"But I know together … we can unite and defend this nation, Democrat and Republican, allow no one to place a dagger at the throat of our democracy," he continued. "That's what those hearings are all about. You're gonna hear a lot more."
On Thursday, Biden called actions taken on the day of the insurrection a "flagrant violation of the Constitution."
"I think it was a clear, flagrant violation of the Constitution. I think these guys and women broke the law — tried to turn around a result of an election and there's a lot of questions, who's responsible, who's involved," Biden said, but added that he would not make a "judgment" on who was involved.