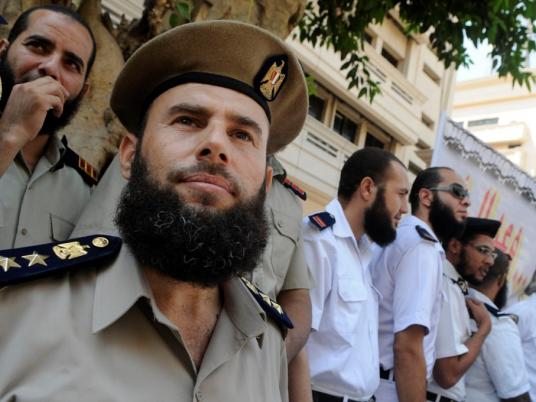 Constitutional amendments currently being proposed in Egypt could rule out the possibility of a president being ousted through mass protests, regardless of the number, Turkish news agency Anadolu reported.
The army had ousted former President Mohamed Morsy on 3 July, after massive demonstrations demanding early presidential elections. The new amendments, however, stipulates that the president cannot be removed by demonstrations, no matter how massive they are, according to Ali Awad, the head of the so-called Committee of Experts.
Awad, adviser to the president on constitutional affairs, suggested the system of government under the new cnstitution will be closer to a parliamentary system.
Awad added on Tuesday, on the sidelines of the final committee meeting, that the committee also decided to annul the Shura Council (the upper house of the Egyptian parliament), and to give all legislative powers to the parliamentary body.
The committe reduced the articles of the constitution to around 198, down from 236 articles.
It cancelled the article on the political isolation of figures from the National Democratic Party, which ruled the country during the era of former President Hosni Mubarak and was dissolved after the January 2011 revolution .
"No political isolation against the symbols of any previous system, whether the Mubarak regime, or the Brotherhood," Awad stated.
The amendments were proposed by the 10-person committee of legal experts, following a constitutional declaration by interim President Adly Mansour to set about reforming Egypt's constitution.
According to the constitutional declaration, issued by Mansour in July, a committee of 10 experts would refer proposed amendments to a 50-member body supposed to represent a cross-section of Egyptian society.
The 50-member group would then vote on drafts and offer proposals, before they are submitted to a popular referendum.
Edited translation from Al-Masry Al-Youm