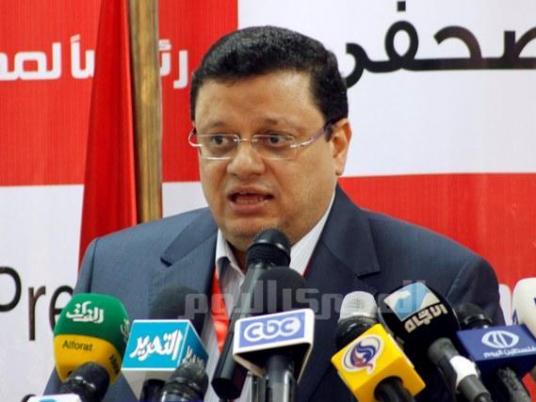 Consultations for the presidential team continue, said presidential spokesperson Yasser Ali on Tuesday, adding that "the presidential office offered some the chance to share in carrying the national burden at this time, but they refused" for reasons he appreciates and respects if even if he differs "in the manner of the refusal."
The announcement of the presidential team, which was scheduled for Sunday, was postponed after three nominees declined at the last minute, saying they preferred to remain in the opposition.
Ali did not name the people who had declined, only saying that they belonged to different political affiliations which he had hoped would join the presidential team.
President Mohamed Morsy would announce his presidential advisory team after it has been ratified, Ali said, adding that Morsy would name the vice president before the end of his first 60 days in office as required by the March 2011 Constitutional Declaration.
Activist Wael Khalil rejected an offer to be a presidential adviser on Sunday, and April 6 Youth Movement coordinator Ahmed Maher declined to join the team on Monday.
Edited translation from Al-Masry Al-Youm