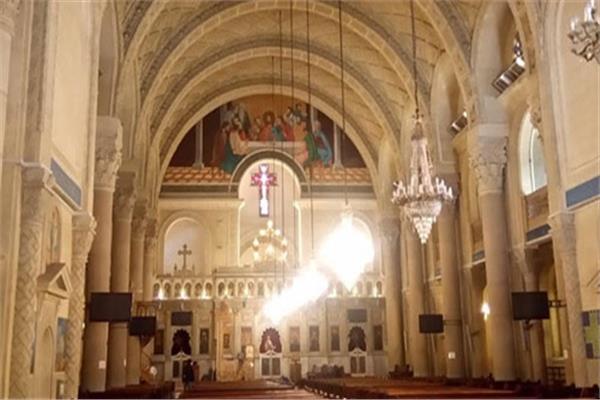 The Coptic Orthodox Church has announced its plans to resume daily masses at 25 percent capacity, according to Pope Tawadros II, head of the church.
Tawadros said, during a monthly virtual meeting of young people associated with the church: "An official statement will be issued by the Coptic Orthodox Church today [Tuesday] regarding the churches of Cairo and Alexandria, announcing the return of masses at 25 percent."
He added that just one person will be allowed in each bench within a church.
"If the church, for example, has 100 benches, then 100 people will attend," he said, stressing that the new rule is just for mass, and church meetings are still suspended.
In early December, the church suspended all mass services and church meetings due to growing coronavirus infection numbers.
On a related note, Archbishop Nicholas Henry, the Vatican ambassador to Egypt, concluded a pastoral visit to the Diocese of Thebes in Luxor on Monday, a year after he was chosen by the Pope of the Vatican, Francis I, as a representative of the Vatican State to Egypt and the Arab League.
Similarly, the Ambassador and Bishop Emmanuel visited Al-Azhar Grand Sheikh Ahmed al-Tayyeb upon an invitation from Tayyeb for dinner at his home in Luxor.
Tayyeb inquired about the Pope's health condition after the news that he was ill, and Emmanuel said the Pope was in good health.
Edited translation from Al-Masry Al-Youm