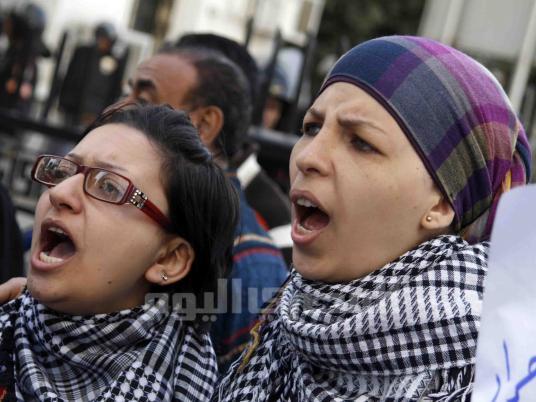 A group of Coptic activists are planning to protest Wednesday in the mostly-Christian district of Shubra after a group of Salafis invaded and conducted prayers on a parish-owned plot of land in Qalyubiya Tuesday.
The Maspero Youth Union said in a statement that "assaults on Coptic churches and properties are renewing, the state of law is still absent and has been replaced by thuggery."
The statement accused security authorities of doing nothing to stop the attack and encouraging the perpetrators to turn the land into a mosque.
Bishop Marcos told ON TV's news website on Tuesday that a number of Salafis broke into a plot of land owned by the Shubra al-Kheima diocese, turning it into a makeshift mosque and performing prayers there.
The statement called upon people to "reject terrorism and thuggery under the name of religion," urging all Egyptians to take part in the protest at 5 pm. It said none of the suspects have been arrested and raised concerns that this could lead to more attacks on the Coptic Church.
Union spokesperson Emad al-Erian said the protest is not only meant to denounce the incident, but also to demand the return of the rule of law. He explained that the march is being staged in Cairo rather than outside the church in Qalyubiya to avoid clashes. Erian urged authorities to immediately intervene to prevent potential additional attacks following Friday prayers.