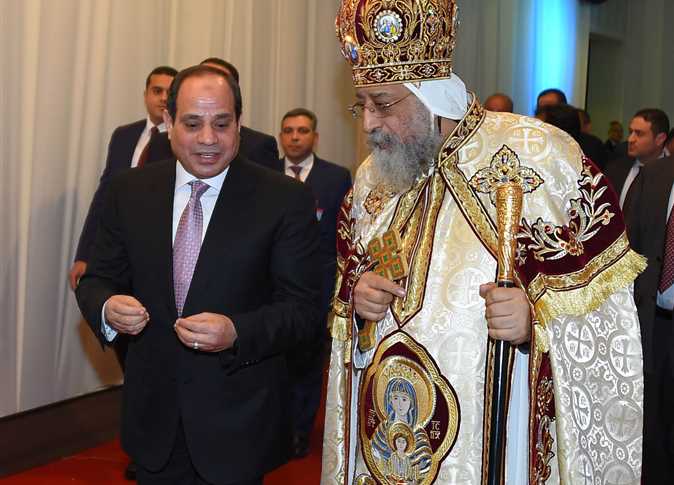 As Egypt stems the ongoing coronavirus outbreak, the country's Coptic Christians and eastern orthodox churches have been forced to celebrate Easter on Sunday within their homes amid the closure of monasteries and churches.
Egyptian President Abdel Fattah al-Sisi sent a telegram to Pope of Alexandria Tawadros II expressing good wishes for the Easter occasion.
The spokesperson of the Egyptian Presidency Bassam Rady said that Sisi hailed the close bonds shared between Muslim and Christian Egyptians, and wished a happy Easter to all Coptic Christians abroad.
Pope Tawadros II on Saturday evening presided the Easter Eve Mass at Monastery of Saint Pishoy in Wadi al-Natroun without worshipers.
The spokesperson for the Coptic Orthodox Church, Priest Paul Halim, said that as a result of the coronavirus the pope will not receive officials at the Pontifical Residence as usual.
Eastern Christians previously celebrated the Saturday of Light or the Holy Saturday, the day that comes after Good Friday and before Easter.
The Church of the Holy Sepulcher in Jerusalem, for the first time in a century, had to close its doors thousands of Christian pilgrims who came to visit the tomb of Christ.
Celebrations were restricted to prayer masses, while prayers in Church of the Holy Sepulcher were limited to no more than ten people.