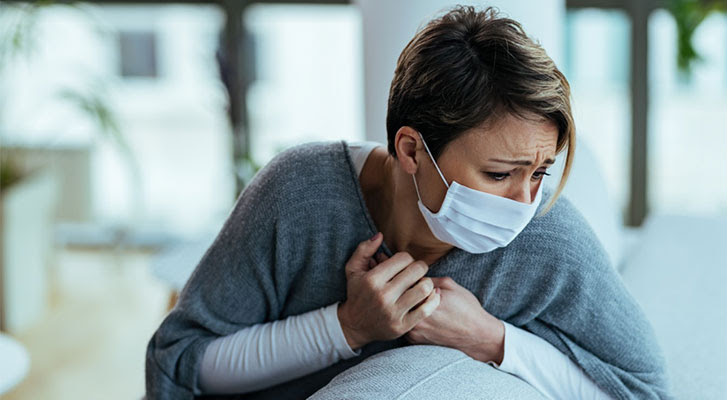 The coronavirus has not ended yet in Egypt and the World Health Organization has not announced the end of the pandemic warned the head of the Scientific Committee to Combat Coronavirus Hossam Hosny, stressing tht preventive measures must still be adhered to.
During an interview broadcast on "al-Nahar" channel, with TV host Mufida Shiha, he said that the severity of the disease has decreased, and the number of patients at hospitals and death rate is far less than before.
However, he still warned that respiratory diseases spread faster during the winter season.
Hosny said that many people who recovered from coronavirus experienced several other symptoms after the symptoms of the virus have ended.
Coronavirus enters the respiratory system, he explained but spreads if its receptors are present. Coronavirus may have receptors in the brain, heart and muscles, he said.
Coronavirus deaths reach zero
Deaths of coronavirus in Egypt "have reached zero," and the situation has become "very reassuring",  Mohamed Awad Tag Eddin, Advisor to the Egyptian Presidency of Health Affairs, said.
In statements to Al-Hadath Al-Youm channel, Tag Eddin explained that the cases of coronavirus have become very few as the last wave of the virus in Egypt was very weak, and the virus has become weak.
Tag Eddin said the cases of influenza and coughing would possibly increase with the advent of the winter season, and stat of the academic year in schools and universities, which requires taking seasonal influenza vaccination, which is similar to the coronavirus vaccination and does not give complete immunity against the virus.
Coronavirus cases are still present in Egypt, but infection rates declined this by more than 55 percent compared to last week, Hossam Abdel Ghaffar, a spokesperson for the Ministry of Health, said, on Thursday, September 1.
The Minister of Health and Population, Khaled Abdel-Ghaffar, said earlier this in August that Egypt reached herd immunity, but it is not absolute and eternal immunity.