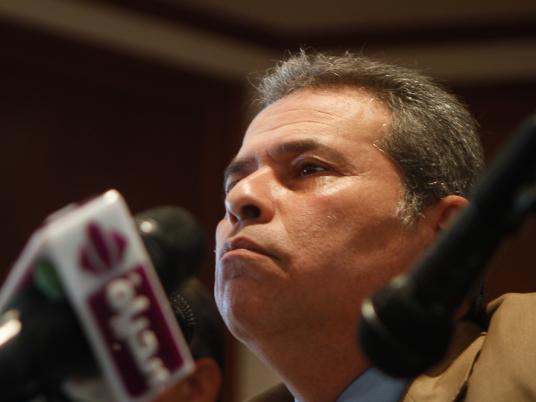 An Egyptian court on Saturday ordered the government to allow the privately-owned satellite channel Al-Faraeen to resume broadcasting within 24 hours, in a response to a lawsuit filed by Tawfiq Okasha.
The decision is the latest judicial victory for Okasha, who has recently seen two court verdicts in his favor. Last week, he was found not guilty of defaming President Mohamed Morsy during his talk show "Egypt Today," and in a separate verdict was acquitted of defaming Khaled Saeed's mother Leila Marzouk.
Okasha had sued Morsy, Prime Minister Hesham Qandil and the ministers of investment and information in response to the Media Free Zone board's decision to block broadcasting of Al-Faraeen. The channel was suspended for 45 days beginning 16 August, but after the suspension ended on 23 September the board refused to resume broadcasting the channel.
In his lawsuit, Okasha said that the broadcast ban was against Article 63 of Provision 8, dating from 1997. He also said there was no legitimate reason or this channel to be suspended.
Okasha still faces criminal charges for defaming and attempting to incite the assassination of Morsy; the criminal trial for the case will resume on 7 November.