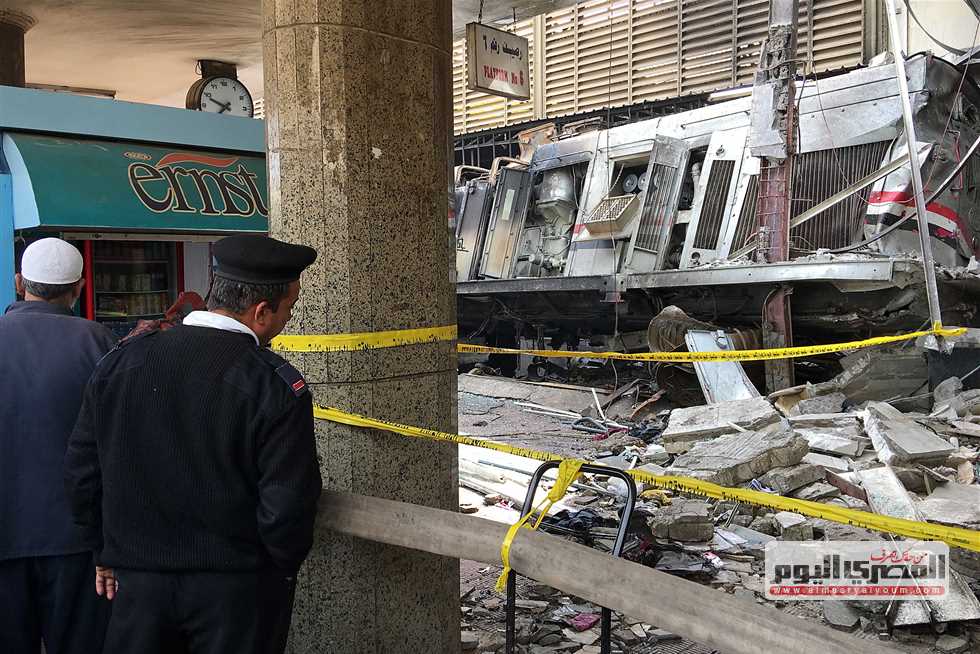 The investigating judge on Saturday morning renewed detaining six suspects in the Ramses Station accident for 15 days, accusing them of manslaughter and gross negligence which led to the deaths of over 22 citizens and 43 injured.
The hearing of the defendants was held in the North Cairo court in the Abbasiya area amidst tightened security measures.
Al-Masry Al-Youm did not spot any of the families of the suspects.
According to a judicial source, the suspects in the Ramses train incident confessed before the investigating judge to the charges against them.
The source explained that the defendants admitted negligence as they had a quarrel between the drivers and Ali Salah, the driver of the train that crashed who left without taking the necessary measures to stop it.
The suspect's defense demanded that they be released but the court refused, stating that their remand would be renewed on the next Saturday.
Security services were deployed in front of the court door before defendants arrived.  A security cordon was imposed as the suspects arrived at court, while security prevented videoing or photographing of the defendants entering the court.
The Attorney-General, Nabil Sadiq, has ordered last Thursday to detain the six suspects, to complete the investigations carried out by the Public Prosecutor's Office in the train station accident.
Edited translation from Al-Masry Al-Youm