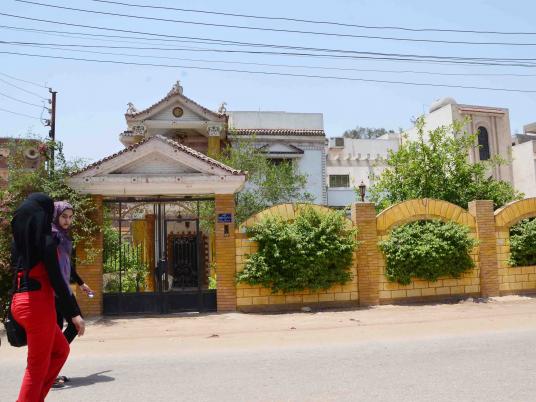 Cairo Administrative Court on Saturday issued a ruling against a controversial television program that has been regularly attacking Egypt's revolutionary forces.
The court said that the General Authority for Investment and Nile Sat authorities should stop the broadcasting of a program titled Misr al-Youm, which is aired by Al-Faraeen private channel and presented by Tawfiq Okasha, the channel's president.
Okasha is an outspoken defender of the former president and Egypt's military rulers. But he is seen as notorious due to his portrayal of revolutionary figures. Some media professionals have raised concerns over his tendency to label revolutionary forces as agents in a conspiracy by Zionists and Freemasons.
Mohamed Hamed and Mohamed Shehata, two lawyers, had filed a case accusing Okasha of using bad language on his show to mock and attack certain figures.
The court said Okasha has violated the professional code of ethics and used his channel to take revenge on individuals.
The court added that law upholds freedom of expression as a basic freedom guaranteed by the Constitution. However, the Egyptian judiciary upholds freedom of expression as long as it does not constitute slander.
The court said Okasha also showed disrespect for social morals.
Okasha is a founding member of the Egypt National Party, which has produced relatively weak results in the parliamentary elections. Okasha won only 112 votes.