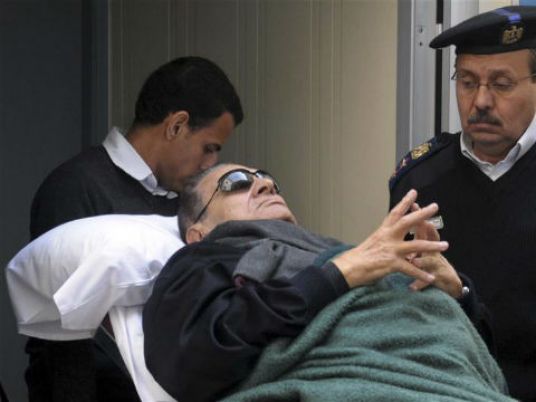 Former Egyptian president Hosni Mubarak will face a second and final retrial over the killing of protesters during the 2011 uprising which forced him from power, the high court said on Thursday, setting the retrial for
November
5.
The judge accepted the public prosecution's appeal against an earlier court ruling that dropped the case against Mubarak.
Mubarak, who ruled Egypt with an iron first for three decades, has already spent at least three years in prison for other cases.
The judge said the retrial, based on charges against him of conspiring to kill protesters during the 2011 Arab Spring uprising centered around Cairo's Tahrir Square, would begin on November 5.
The Court of Cassation turned down an appeal by prosecutors against the acquittal of former interior Minister Habib al-Adly, six of his former assistants and Mubarakak's two sons Alaa and Gamal over the same murder charges, which makes their acquittal final and unchangeable.
Last month an Egyptian court sentenced the former ruler and his two sons to three years in jail without parole in the retrial of a corruption case where Mubarak and his sons were accused of transferring public funds for the renovation of personal property.