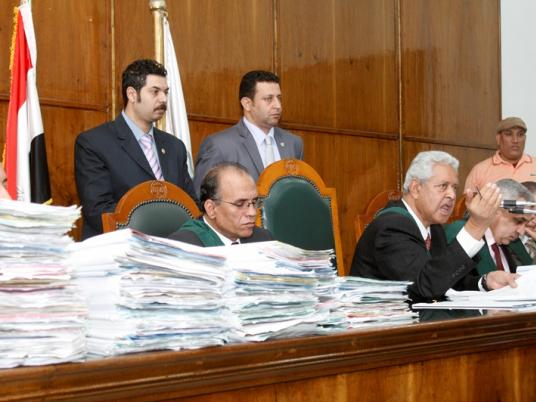 The Supreme Administrative Court referred a lawsuit demanding the dissolution of major Islamist parties Saturday to the State Commissioners Authority.
The move will allow the authority to decide whether it would be legal to dissolve the parties, including the Muslim Brotherhood's Freedom and Justice Party and the Salafi-oriented Nour Party, before the court reviews the suit.
The court will review the case again on 16 January.
After the 25 January revolution ousted former President Hosni Mubarak, the Muslim Brotherhood founded the Freedom and Justice Party, while the Salafi Dawa established the Nour Party. Both parties together secured a majority of seats during the previous parliamentary elections.
The lawsuits were filed by a Foreign Ministry employee and lawyer, who claimed that the two parties were established on a religious basis, in violation of the law.
"Islamist groups abandoned religious preaching, then the FJP was founded by the Muslim Brotherhood and the Nour Party was established by the Salafi group," according to the lawsuit.
It also repeated accusations levelled by some countries claiming that the Brotherhood is a terrorist organization and that its members has absolute loyalty to the group's supreme guide.