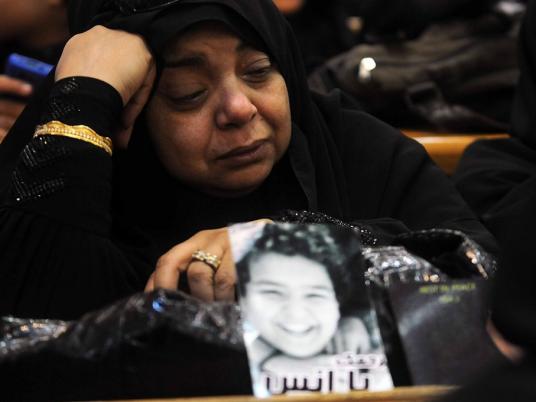 The Ismailia Appeals Court has restricted attendance at the final session of the Port Said football massacre trial, scheduled for Saturday, to lawyers for both sides and media representatives only.
In a statement issued on Wednesday, the court said that only State TV will be allowed live coverage of the session.
Judicial sources told Al-Masry Al-Youm that the current turmoil in a number of governorates and particularly Port Said is the reason why the court has restricted attendance, fearing frictions between the different parties in the case.
During the court session that sentenced 21 of the defendants to death on 26 January, commotion broke out in the courtroom among spectators and relatives of the victims and defendants as the judge struggled to regain order.
The case was heard by the Port Said Criminal Court, which is part of the broader Ismailia regional court system.
Violent protests have rocked Port Said since the death sentence against the 21 defendants, most of whom are from Port Said, was handed down.
Edited translation from Al-Masry Al-Youm